Mobile apps are getting popular because of user preferences, and it saves our time. Nowadays, the mobile app users and even the number of apps are increasing due to the conveniences, and people love to get everything automated. A mobile app is a software, which comes with different sorts of key features and patterns to use. However, you can use a mobile application with its system, where everything becomes easier rather than offline work. Everyone loves to follow a systematic process in every aspect of their life, and apps made it easier to get the best outcome ever.
Using different kinds of apps is preferable. Besides, we should know how it costs to create a mobile app? It is the first question in the trend while speaking with the developers about how much the cost would be to create a mobile app.
Before starting the development process, the most common question we hear from our clients is about the cost of developing an app. In this guide, we are going to discuss the estimated cost of any mobile app development, including the time and other essential factors. In the business market, there is high competition, including the businesses that feel the pressure to digitize. But still, they want to provide their services to the client in the most cost-effective way possible.
What is a Mobile App?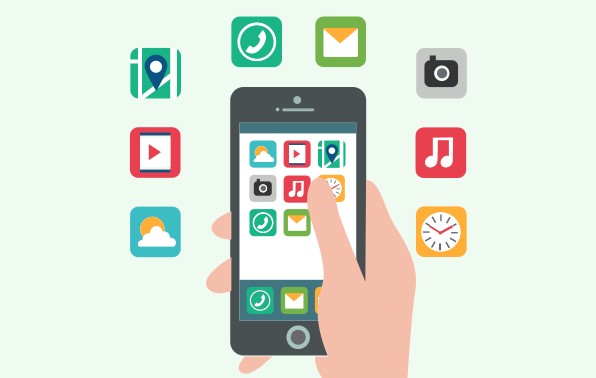 A mobile app is well-known as an application. These types of application software are designed to run on a mobile device, including other devices like smartphone or tablet computers. However, the mobile phone application is also known as an app, which frequently serves to provide users with similar services to those accessed devices. The popularity of app software originally comes from Apple Inc. For better identification, a mobile app is referred to as an app, web app, online app, iOS app, or smartphone app.
Types of Mobile Apps?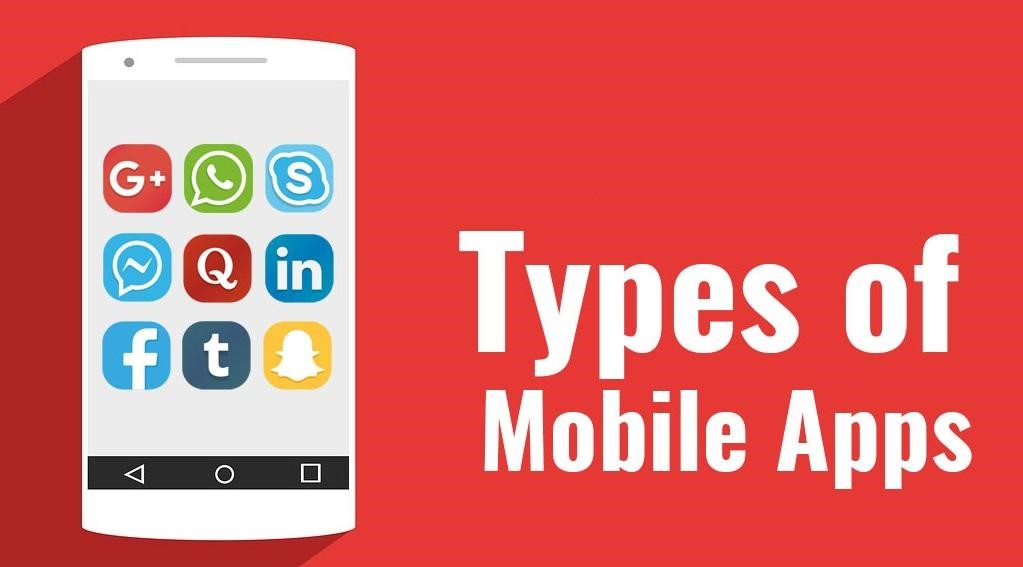 Different types of apps are available in this top trending world, and people use them according to their desires. Based on technological approaches, there are three types of apps, and these are;
Native Apps: The native apps are created for one specific platform or operating system, which allows you to use only the system to operate that is made for.
Web Apps: Web apps are well known as responsive versions of websites. You can use them easily, which can work on any mobile device or OS because they're delivered using a mobile browser.
Hybrid Apps: Hybrid apps are the most used apps in the world. These types of apps are combinations of both native and web apps. This type of app is wrapped within a native app and has the ability to have its own icon or be downloaded from an app store.
How Much Does it Cost to Develop a Mobile App?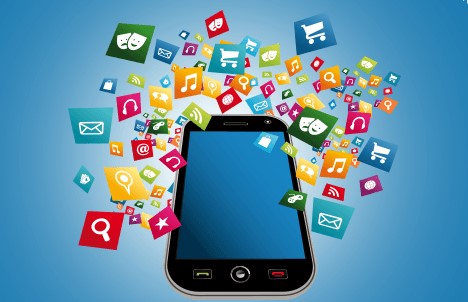 Apps are beneficial to use but to know or identify a mobile app development cost is undoubtedly a perplexing job. However, the typical range of an app development cost range may vary from $60,000 up to $300,000+ per platform. There are several kinds of factors that work behind the development procedure of mobile apps like, the app type, number, and complexity of functionality and design. Another notable thing to decide is that an app's key features, including its platform and functionality, are also considered to know the estimated cost of development.
There are three stages in the app development costs:
Simple App Development Cost

Basic App Development Cost

Complex, custom (multi-feature) app cost
The simple app development only comes with one platform, and it can cost up to $60,000 for one platform by maintaining the international standard. Secondly, the basic app development comes with different platforms development processes, which can cost from $60,000 to $150,000 per platform. Thirdly, the complex and multi-feature mobile app development process starts from $300,000+ that depends on the app features and programs.
The app development process also comes with a time frame, for example, to develop a single app takes 2-3 months, it requires 3-6 months for basic app development, and the complex app developments may take 9+ months, which is known as an ongoing development process.
The Approximate Cost to Develop a Mobile App
The mobile app development cost depends on the app's key features and platform. Before selecting to develop an app, you need to know how many platforms you are going to use. If you decide to use both the android and iOS development two platforms. Then you need to take preparation to spend around closer to $100,000 as opposed to $10,000 by maintaining the international measures. In our preferences, including the experience in app development, the most effective way to get the development cost is by thinking about it in terms of complexity. Additionally, A mobile app development company is another factor where the development cost depends.
To know an app estimate cost, you need to figure out the app features, design complexity, and software development stages. As we discussed before, a simple app development cost can be up to $60,000 using one platform. Also, the developer's monthly amount of payable hours with their working time. The basic app development requires $60k to $150k estimated cost, while the complex mobile app development cost starts at $300k. The proportion to the number of platforms you want to target on the mobile app development process depends on the cost to get. While deciding or creating an app, you need to know whether you are going to prepare native or hybrid apps that meet the user's requirements and app standards. Additionally, you can also work in a hybrid or cross-platform app, which works with various operating methods that you can save money by establishing only one application for all required platforms.
How is App Development Cost Estimated?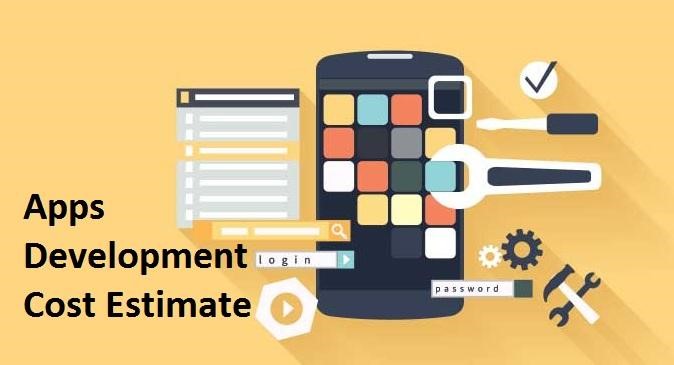 Mobile app development cost depends on the accuracy of the app's features. Different types of features are included in many apps. The feature is a special activity, and a systematic process according to the software should operate and provide the expected result.
This can be the app's opening method, and signup option or screen, or something more complex, like video-streaming integration. There are different kinds of features and complexity, which directly correlates with the cost to build an app.
However, the best formula for calculating the app development cost is the (Total Development Time X Hourly Rate = Cost). At the beginning of the app development process, you need to know the project description, business, and technical requirements.
Three essential factors to estimate app development cost using;
Concepts, Stories, & Story Point.
Concepts: Concepts are relevant to the presence of a sum of features to accomplish with better guidelines.
Stories: That is related to the list of all the features necessary to make a concept.
Story Point: The story point shows the app's development pace and complexity.
These items are provided as the product accumulation, which describes a list of the features, changes to existing features, bug fixes, and infrastructure developments. Other activities also work in this term and that may deliver in order to achieve a specific outcome.
The Fixed Charge Time and Materials are Required on Development
In the mobile app development method, the payment option signifies the cost charged for a particular timeline. It is acceptable for smaller projects, especially those that have a clear idea and well-defined scope of work. It provides the advantage before the development begins that the app development cost is insisted on with the client. Furthermore, the time and materials also affect the pricing structure, which is determined by the time and materials that are needed for a project. Also, it will allow you to calculate based on an hourly rate of the development process. By following this method, it will provide flexibility during the app development process, including complex and ongoing projects.
It is important to know the necessary and the benefits of applying the time & material option. In the beginning, you may be anxious; but this option is both an initial project estimate and the ability to change the scope during the process. That also helps to control the app budget, including the flexibility for a better user experience.
If your budget is limited you can follow some steps and these are;
If you agree with the same features, you can set the developers upfront and stick to the plan. It will help you in the same scope of work, and the app development costs will remain the same.

If you include extra functionality, you need to be prepared for the fact that your cost to build an app will increase.

The last formation is the Drop Functionality; In this stage, you can prioritize app functionality and which may be required to rearrange the scope of work, which will contain necessary features and fit budget constraints. It will also help you detect both the business and technical requirements to get the ultimate solution.
Framework Affects The Cost On Mobile App Development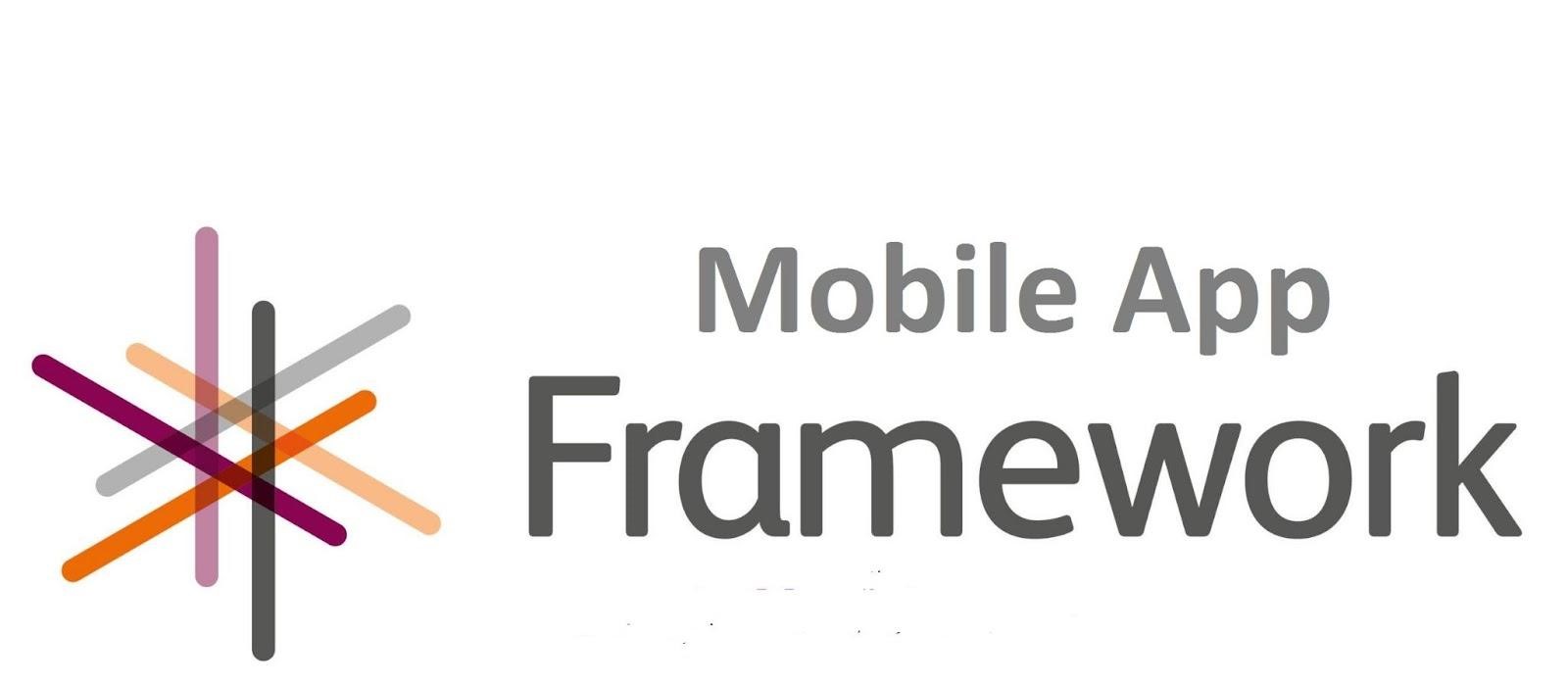 The framework is also an essential part of the mobile app development process. Several kinds of frameworks are available in the development sector and people use them according to their desire. It is important to know that different kinds come with different functionality and procedures, including their working process. Sometimes the budget of an Android app development process can get higher or smaller, due to the selection of framework. Because the development of an app requires merely beyond designing and coding. Also, coding and designing require time and a well-executed plan as well to work comfortably. That is the way framework plays a significant role in the mobile app development process and it affects the development cost.
Here are some top mobile app frameworks below;
What are the factors that affect the cost of mobile app development?
There are different types of factors that are needed to consider to get the estimated cost of development. The common factors for developing mobile apps are the app complexity and the number of features. These factors are significant, which affect the final price of app development.
Here are factors that influence app development cost;
App Features and their complexity

Customization and virtual design

The geographic location of a team

Number of platforms

Native or cross-platform

Team setup

Backend infrastructure

App administration

App maintenance cost
These are the essential factors that show effects on the mobile app development cost. A mobile app application still needs to be completed to generate expenses. Still, you need to remember one thing that the cost of every app will depend beyond the development and release phases. Regarding the market trending and people's desires, it is better to be mindful of short-term and long-term goals in developing software.
Conclusion
As per the requirement, now we have a clear idea about the approximate mobile app development costs. For betterment, you can do several notes on the app requirements technologies and platforms. To do market research for an app idea, solution, and target audience. By following all the steps above, we can get the costs easily and ensure that the digital product is developed in line with the global tech standards. Furthermore, for a cost-effective mobile app development solution, we need to have a clear idea about the analytics and requirements gathering, Design, Development, Testing, Launch, and Technical support if needed. Additionally, as a renowned, mobile app development company, we also provide this service. I hope you find this article well with the detailed specifications, and that will be helpful to constitute the app development estimate costs.