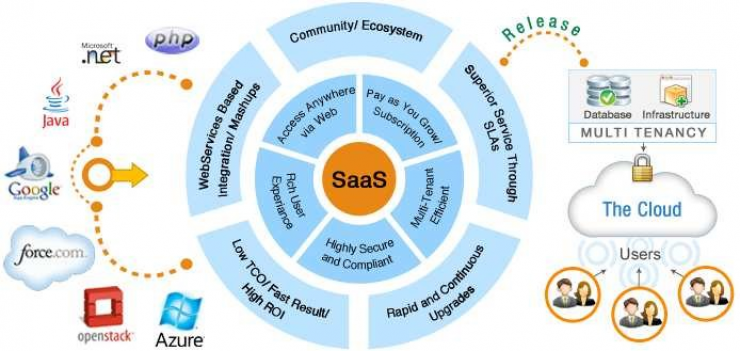 SaaS Software Development
Developing mobile apps are demandable and essential for every business and organization. Due to the advent of the web and mobile applications, everything becomes automated and easier to use with the help of software and applications. However, different sorts of software and applications are available for using or providing services to people. Saas software has become famous in this technological era because of its delivery model and convenience. Saas means the software as a service. The development process of Saas software required a good range of analyses and different sorts of work. These sorts of applications or software do not require any sort of installations on the devices. The Saas software or applications are hosted by the server provider. Using these sorts of apps or software requires a monthly/yearly fee. Because of all these solutions, Saas software is a great solution for both the provider company and users. Saas software development involves the analysis of user needs, product version, features, design, deployment, and further evolution. Saas development solutions for businesses or industries help to maximize monetization while minimizing costs. Our professional developers and expert team members provide the best software development service by keeping your data, sessions, apps, and processes secure without any lackings in the services you need.
What is SaaS?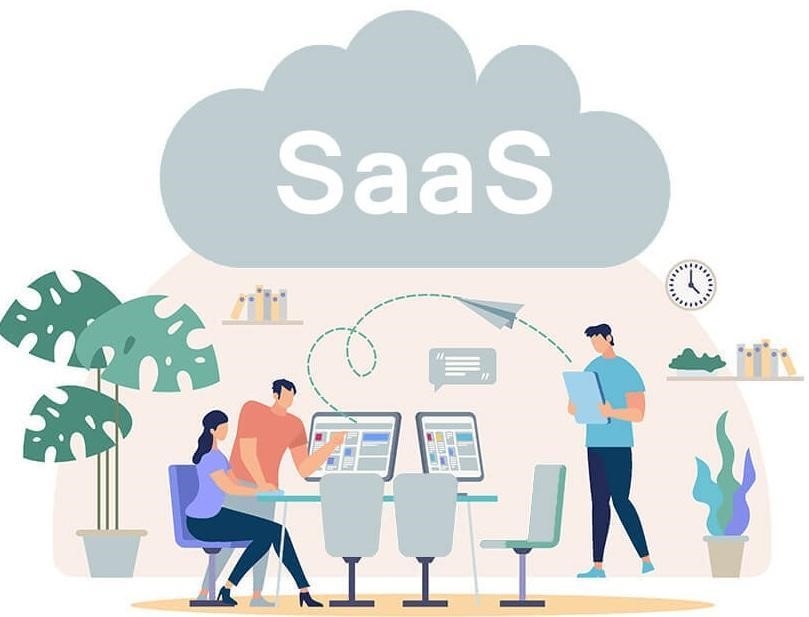 Saas stands for software as a service, and that is a new sales model. This type of software service has been replacing traditional software licenses nowadays. These sorts of applications or software are well-known as online software that all users have access to. The most popular SaaS companies are, for instance, Google apps and DropBox. While using a Saas platform, the users do not need to install anything on their devices as the software is hosted by the server provided. People use these sorts of apps as per their requirements. The best part of this software is all of the further updates and maintenance are performed by the host side, which always stays invisible from the users. Additionally, this sort of software is not sold with a lifetime license, but this software is distributed to the users via a subscription model. Saas software service is an option for delivering applications over the internet as a service. Anyone can simply use the software with access via the internet instead of installing and maintaining the software. Furthermore, Saas software is also named Web-based software or hosted software, where web development is another thing. Here, the service provider maintains all the accesses to the application, including safety & security, availability, and performance.
Our SaaS Software Development Services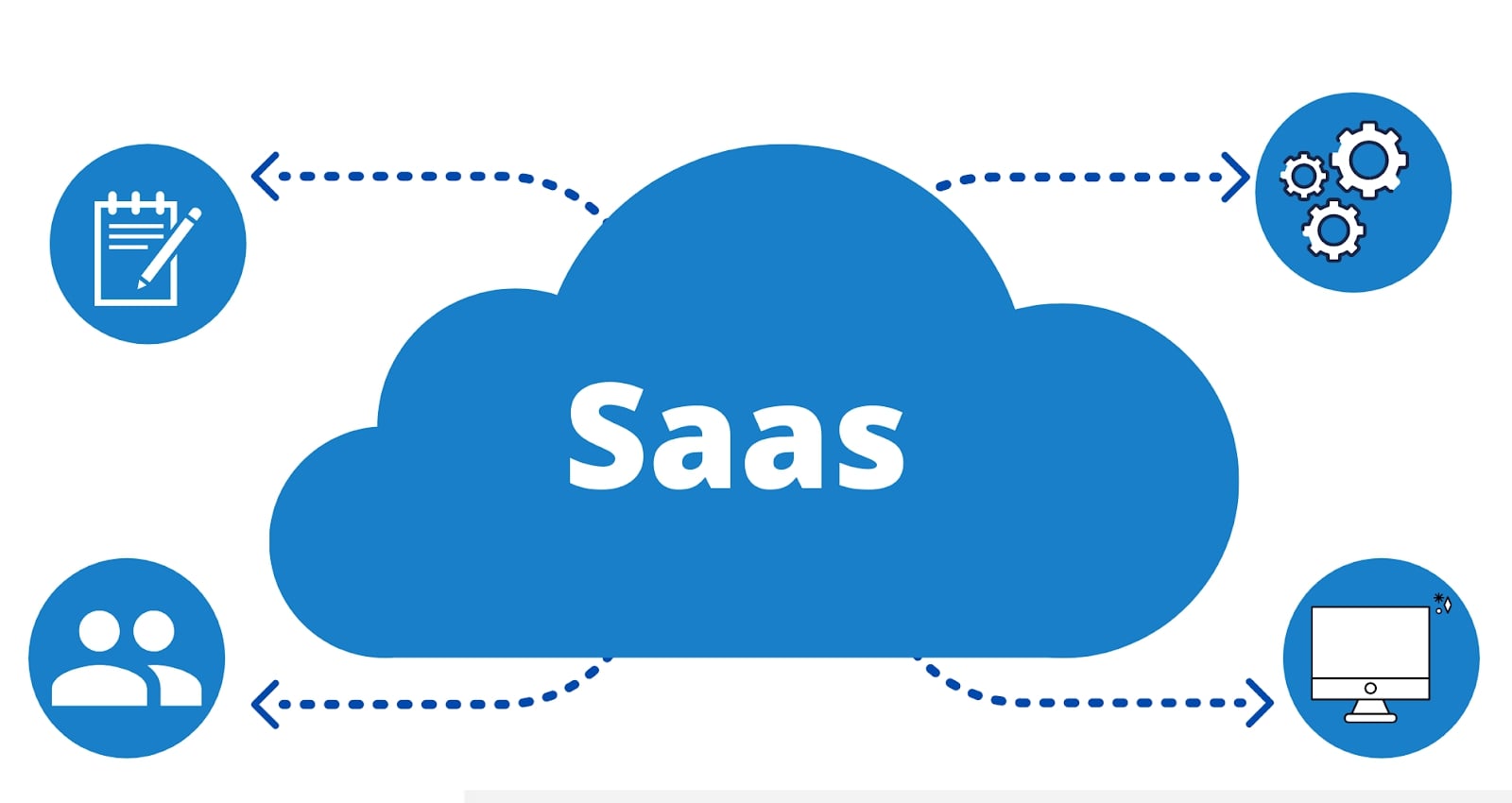 SaaS - Influencer Platform

SaaS - Bus Ticket Booking System

SaaS - Car Wash Service Booking Software
SaaS - School Management Software

SaaS Online Course Selling Application

SaaS - School Bus Management & Tracking Software
SaaS - Online Doctors Appointment Booking Software

SaaS - Doctors Chamber, Prescription & Appointment

SAAS - Hospital Management Software
Saas - Restaurant QR Menu Maker Appointment

SaaS - WhatsApp Food Ordering Software

SaaS - Restaurant management & Reservation system
SaaS - Salon, Spa, Barber Appointment Booking System

SaaS - On-Demand Handyman Service Appointment
SaaS - POS (point of sale) Software

SaaS - Business & Accounting Software

SaaS - Purchase and Sales Management Software

SaaS - Projects, Accounting, Leads, Deals & HRM

SaaS - Customer, Invoice, and Expense Management

SAAS - Project Management System Software

SaaS - HRM and Payroll Software

SaaS - Lead Management Software

SaaS - Tasks Management Software
SaaS- Video Conference Application

SaaS - Telemarketing & VoIP Service Application

Saas - Email Marketing Web Application

Saas - Bulk SMS Gateway Application
SaaS - Loyalty Platform Application

SaaS - URL Shortener Application

SaaS - Bio Pages & QR Codes Application

SaaS - Landing page and Site Builder Application
SaaS -Job & Recruitment Management

SaaS - Team Collaboration System

SaaS - Staff Scheduling Software

SaaS - Employee Tracking Software

SaaS - Live Support Chat Application
Saas - Profile & Resume and CV builder Application

SaaS- Digital Business Card Builder
SaaS - Text-to-Speech Software

SaaS - Speech-to-Text Software

SaaS - Medical Speech to Text Software

SaaS - File Transfer Application
SAAS - Ecommerce Platform

SAAS - Affiliate Management System

SaaS - Agriculture Management platform

SaaS - Lawyer Appointment System

SaaS - Digital Product Selling Platform
SaaS - Multi-Business Service Booking Software

SaaS - Appointment Booking and Scheduling system

SaaS - Event Management Ticket Sales and Booking

SaaS - Volunteer Management System
SaaS - Ecommerce Platform

SaaS - Business Website CMS platform

SaaS - Multipurpose Website CMS platform

SaaS - Blog Website Builder Platform

SaaS - SAAS course selling platform

SaaS - Food & Grocery platform

SaaS - Portfolio Builder Platform

SaaS - Email Marketing & SMS Marketing

The Advantage of SaaS Software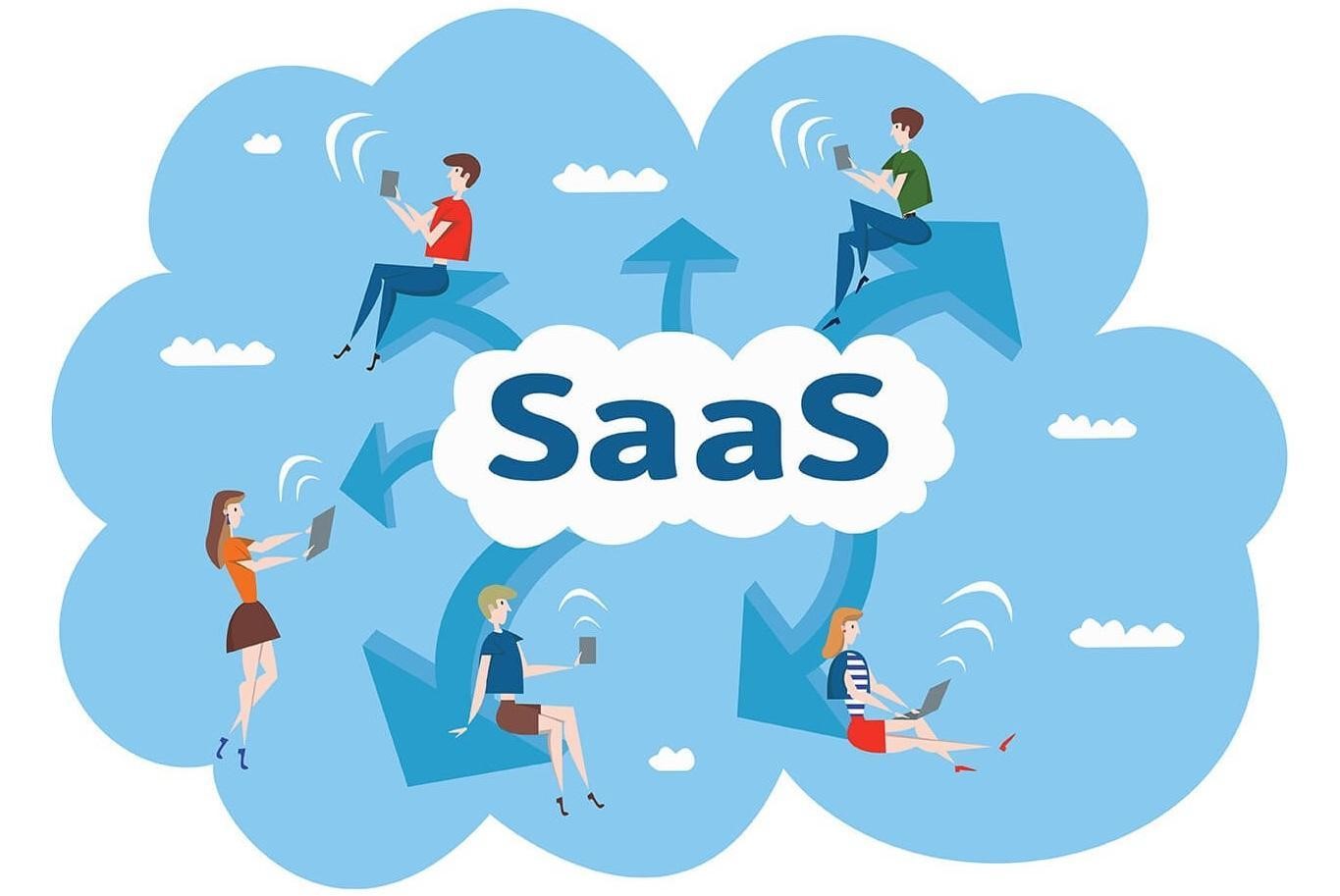 The Saas software solution comes with several kinds of advantages to using the software comfortably. The biggest advent of SaaS solutions is that there is no requirement for any special equipment. These sorts of apps provide the best security option, where the data is stored in a safe place. Because of the web app or software format, the Saas software saves time on installation and configuration to get in the way of the software deployment. Another advantage of Saas software allows small and medium businesses to use the software without the high cost of licensing. It comes with benefits and cost-saving because these types of mobile apps or software usually reside in a shared or multi-tenant environment. Also, the maintenance cost is not required for users since the service provider manages all the things. Saas software solutions are scalable and provide the best integration ever with other SaaS offerings. Additionally, this sort of software provides the flexibility to be able to scale your SaaS use based on specific needs. Due to the lower costs and trial periods of Saas solution potentially comes with a higher customers base. You can get the accessibility of Sass software any time you want, which is only limited to an internet connection.
Types of SaaS Applications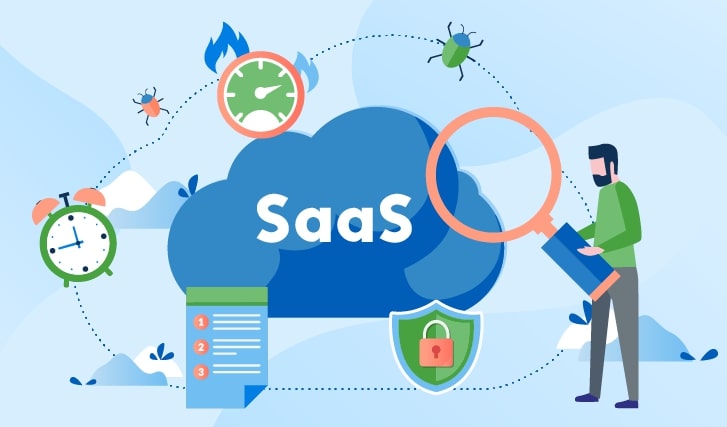 Several types of options are available for cloud-based applications. Before creating or building Saas projects, it is essential to know the types of SaaS software, including their working features. Also, these sorts of apps can be used from anywhere using almost any device. Saas solution service is prepared for providing different sorts of solutions and charging customers regularly. However, some of the most popular Saas solutions are;
CRM (Customer Relationship Management) software

ERP (Enterprise Resource Planning) software

Accounting software

Project management software

CMS and e-commerce platforms

Communication platforms

HR/HRM solutions

Payment gateways and billing solutions
These are the famous Saas solutions for use in different sorts of businesses and organizations. But the different sorts of Saas have different goals.
However, customer relationship management is necessary for businesses. Also, CRM software development is preferable for aiming to automate sales and marketing processes like HubSpot. ERP, the enterprise resource planning software, is useful for managing business processes conveniently. The accounting Saas software is the best option for managing your financial operations and costs by automating them. It helps to create invoices and bills comfortably and allows you to see reports on your spending. Project management software is also well-known as PM Saas solution and enhances cooperation and progress tracking in teams. E-commerce development for businesses and organizations help to accelerate a business online, including product management and payment integrations like the popular one's BigCommerce or Shopify. CMS is the content management system, which allows users to publish and edit content like website articles and blog posts. The communication platform is Saas solution, where the users get benefited from instant messaging and file sharing from any part of the world. HR or HRM means human resource management, where the developers create Saas solution to manage human resources. Payment gateways and billing solutions are also available as Saas software solutions. These sorts of Saas payments and billing apps or software help different businesses or organizations to accept their payments in a fast and easy way, including handling hundreds of transactions every day. These are the essential Saas software that is used in different businesses and industries. All of these cloud-based apps have their special approach to fixing the particular problem of the users. Furthermore, Saas software helps to operate a business or industry conveniently and made easier to complete different sorts of work.
The Development Process of SaaS Solutions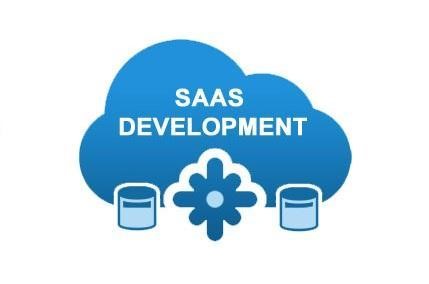 Developing Saas software requires a convenient range of analyses, including the design and other development processes of SaaS deployment and further evolution. The users of Saas software are increasing every day, and these sorts of applications are also well-known as game-changer in today's business ecosystem. Our professional software developers work conveniently to provide the best Saas solutions to accelerate the business economy by maximizing monetization while minimizing costs. For completing the entire software development, the developers need to go through a process.
The Saas Software development stages are;
Market analysis

The SaaS requirements

Define the MVP

Selecting the Pricing Model

Technical Aspects

Estimate the Budget
These are the initial stages of developing Saas software comfortably. Before the cloud-based software development process, the user needs to fulfill all these stages, which will help the developers to complete the software development process conveniently.
Market Analysis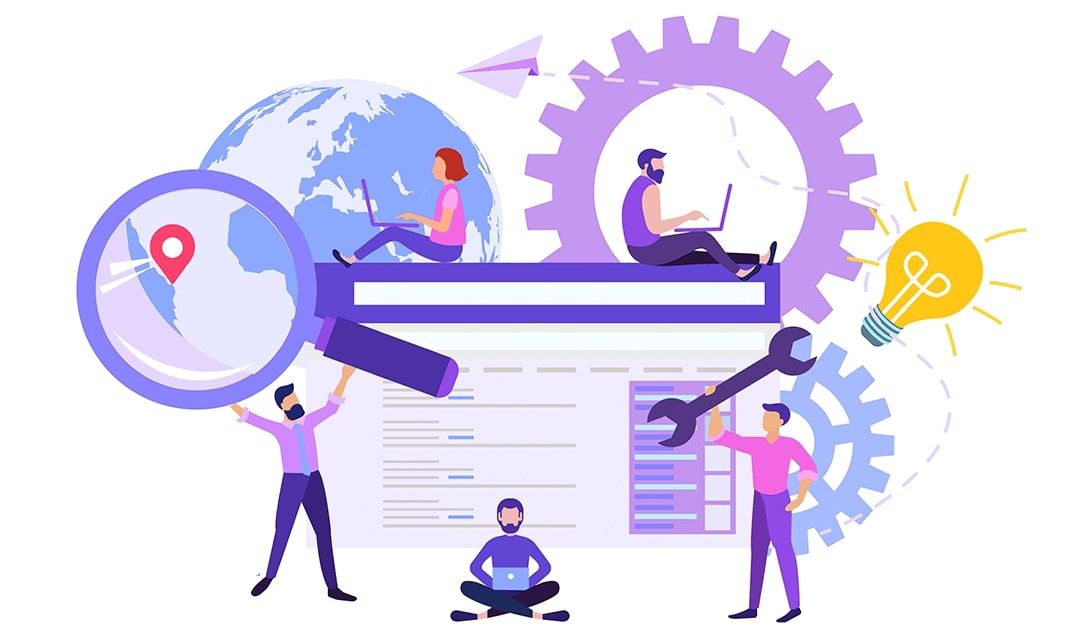 Market analysis is the first step of Saas application development to validate your idea comfortably. It is the best way to achieve the long-term success of your product by depending on good market research. That also gives a clear idea about the market, including an insight into your competitors and the demands of your potential clients. By researching, you will simply get the validation and help you avoid repeating the mistakes rather than your competitors. Here, you can also ensure the targeted customers of your product by providing their exact needs. Additionally, you need to ensure that your business or product will provide benefits to the users to attract a large audience.
The SaaS Requirements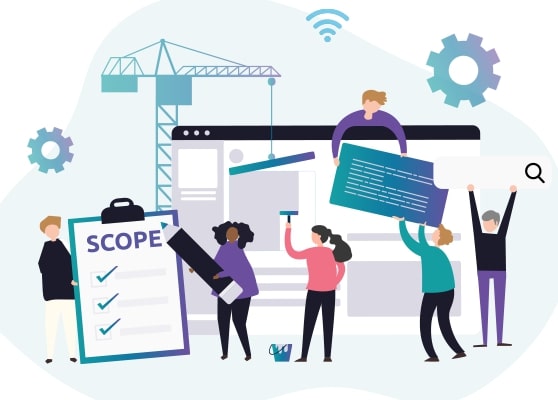 Identifying the Saas software requirements is essential to discover the exact plan of software development. In this phase, the users can classify the customization, integration options, and cyber security of the software development process. It is a significant step to ensure maximum security of the working process as it is the foundation of a good solution. By knowing the consumer requirements, the analysis will help to do the constant evaluation and be able to adjust to end-users conveniently. Additionally, this stage will help the developers to make the software in such a way to handle the increasing amount of users without any issues of slowing down.
Define the MVP
It is always essential to figure out the basic core features of the software, which will provide value to customers with minimal costs from your side. Therefore, MVP (Minimum Viable Product) that is necessary to ensure the core features and programs of an app or software. An MVP is also known as the initial tester, and that will help to find out what will be developed into the final product. It is a simple way to describe the minimum viable product, including the answer and question about the user persona. This stage also helps to identify the user's actions to solve their problems.
Selecting the Pricing Model
Choosing the right pricing model is also crucial for Saas solutions. Several kinds of pricing models are available for Saas solutions, and that can greatly influence product popularity. While creating the pricing model, it should be identical and adjusted to the target users' needs. However, different sorts of pricing models can be applied to create the best one. In the first step of creating a pricing model, you can go with the usage-based pricing option, where the users will pay based on the amount of usage. If you are offering different sets of features then, the pricing per feature can be an excellent option to select. Another option is freemium, which is the stage of software where you can offer the free version with limited features, including the ability to upgrade. The pricing per active user is a convenient method, where you can charge per user for the entire product. A flat rate is another beneficial technique, where you can offer the entire product or bundle of features under a price, which can be paid on a monthly or yearly basis.
Technical Aspects & Development Process
Understanding the technical aspects of Saas software solution is negotiable. It is the point where you determine the developing process of the software and how it will be built. In this stage, you can take suggestions from the professionals, who can comfortably define you which programming language, tools, and platforms are required to develop the Saas product. Also, it is essential to keep in mind both the long-term product and the MVP.
However, in the software development stage, you need to find or build a team for completing the entire development procedure. You can contact us to get the full Sass solution, where you can get a lot of advantages, and that will allow you to focus on business processes conveniently.
Estimate the Budget
After completing all the stages, you should have an idea of the development cost of the Saas solution. It is a notable option to decide where you can count the cost and time needed to create your product and the time required to start selling. It requires a careful plan to estimate the budget by remembering possible changes and delays. It is essential to estimate the budget of the Saas solutions to get the user's attention. The developers will charge their costs as per the development stages and the complexity of features. Several developers or companies' price ranges are different as per their working strategies. Our talented software developers can provide you with the professional Saas solution service at a cost-effective price as per your requirements.
Development Stages of SaaS Solutions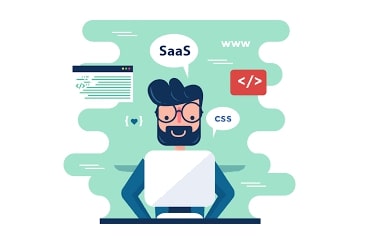 The development process of Saas solutions requires a good range of work with the best strategy. There are four major steps, which you need to follow to convert your app to a SaaS business. The Saas development stages are;
Analysis

A Professional Developers Team

Select a Cloud Provider

Migrate
Analysis
The analysis is essential before starting the development process of the Saas solutions. It helps to evaluate the app potential compared to existing solutions on the market. It also allows you to go through the software features and integrations. While doing the analysis, it will help to introduce new features and other programming activities. Also, the conversion process of the software allows you to know the second life to your product as cloud SaaS. However, to get the best version of an app, a deep analysis is essential to get an excellent version of the software. To identify the consumer's desire and the market trendings doing research and analysis is crucial at the beginning of the Saas development process.
A Professional Developers Team
Developing Saas solutions requires professional developers. Building Saas platform for your business means that you are required to hire or build a talented team to maintain and support the product conveniently. Our experienced software developers work professionally to deliver the best service ever. All of our clients are satisfied with the quality of our developer's work. You can hire us in advance so that the software developers can do a good range of plans for preparing the best product for your business or organization. Additionally, our professional developers also provide support after the deployment of your product or software. Here, you can completely get the best SaaS development with the other methods and external support.
Select a Cloud Provider
Choosing the best cloud provider is essential before doing the Saas solutions. All of the Saas software is well-known as web-based software or apps, and that is the reason selecting the best cloud provider is essential for every business. You can check several kinds of service providers and compare them with the price range and user experience, including the number of users and customer service. Before selecting the cloud provider, the certification and standards are crucial to maintaining the quality of the product or software. The reliability and performance are essential to engage the end-users conveniently by integrating the overall management and reporting systems. The other essential things to consider before selecting a cloud provider; And are the technologies, service roadmap, data security option, business policies, and company profile.
Migrate
The migration of software is important because of the advent of technology. However, the migration process of the software depends on the complexity of the product or software, where the developer team's expertise and necessary integrations are. Our professional developers can help you throughout this process completely. Before the migration process, another thing to remember is that in some cases, moving the project to new technology may be required rewriting backend/frontend. That may be necessary to take into consideration in estimations. Therefore, the migration of an app or software is essential to keep everything up to date. Our talented software developers can help you to figure out and solve this thing conveniently.