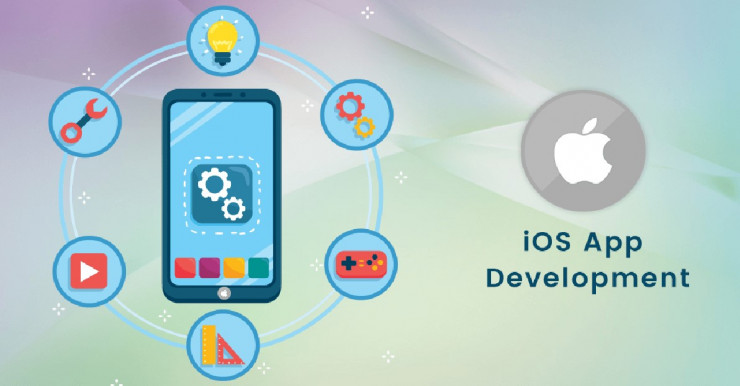 iOS App Development
iOS/iPhone App Development Service: We develop an iPhone app to make it capable, and useful for iPhone, iPad, Apple TV & Apple Watch
IOS application development is mobile applications for Apple hardware of smartphones, tablets, TV, and smartwatches like the iPhone, iPad, and iPod Touch. IOS app development builds a suitable, engaging, and consistent app for your industry and Apple device that makes this device customize and look at new features and updates.
Why an Important IOS App?
IOS app development is important to increase their availability for such people. IOS application plays an impact on business - is an innovative way to introduce your company, which can enhance brand awareness.
Highly Secure App Platform
In business applications, development users choose the best one like IOS development for the interesting features as well as provide the highest level of security. IPhone app is safe and secure from an outside attack. The iOS app is mostly free from viruses and malware, making that making people more interested in it in the business.
IOS affords security against:
1. Data duplication
2. Data encryption
3. Data theft
4. Data privacy
5. User Identity
6. App data in the Cloud
User Connectivity
IOS users feel too happy and the first choice for its opportunity becomes for their business. The user engages more for its advanced equipment, excellent customer service, and unparalleled software. It developed an excellent brand in consumer electronics. The main thing of Apple users and Android app users is that when a user downloads an Android app and some of them work and some of them do not but the IOS app does not exist this problem.
Excellent Customer Experience
Apple is 75% larger than Android in the smartphone market, Apple still predominates when it comes to customer solvency. The devices and technologies used by users to interact with business than the other app service. iPhone, IOS app service providing an excellent user interface, which is always required for the business.
Flexibility in User Interface
IOS app development provides a friendly and easy, admirable interface that makes the customer flexible. Apple users always appreciated the controlled environment of the device. These features can be applied to the most desirable company's use and increase sales.


Benefits of IOS & iPhone App Development
IOS app development service to adorn any business, reach more, and attract more potential customers. Here we discuss some benefits of the IOS development service.
Stats of the Application Users
IOS users day by day rising consistently for a better experience and better engagement to use this feel more flexible. High-demand apps are more segments for the business. It is a great opportunity to place any company to grow by the iPhone app development global scenario.
Empower Your Business in the International Market
IOS app possesses an immensely safe marketplace with better programming, marketing, and designing quality control methods and specific rules and regulations. IOS apps provided a favorable and constant environment for programmers who are very familiar with nations like the US, the UK, and Europe.
Strong Brand Value
One of the world's most believed brands is the IOS app. The user is very concerned about their available app for installation, Apple before being a judge for downloading. It makes a user very trusted for the business brand and drives the customer that maintains the quality control.
Better Scalability
To improve your business scalability of products IOS development service is the best key point. It is possible to ultimately assure profits for your business through the IOS development service. There are various app development companies such as HokuApps that are based on iPhone application development services, which customize the particular parts of the customer.
Loyal Audience
A loyal audience is an important part of the success of your brand in a business platform that makes a user little likely to switch the app platform. Loyalty makes an audience successful and well known for their loyalty towards the brand.
Work Process of IOS Development
1. Strategy
2. Analysis and Planning
3. UI / UX Design
Testing

User Experience Testing

Functional Testing

Performance Testing

Security Testing

Device and Platform Testing
4. Deployment & Support
In your online business, you need mobile apps for your business success that users can download to their devices and your business creates a good hypothesis to prefer IOS apps.