The popularity of online shopping is increasing and getting famous day by day, and the e-commerce website is the best option for shopping online. An E-commerce website is a platform, which allows you to find the best ways to make money online. To earn money, you need to invest in professional e-commerce website development by doing website design, web hosting, and many more. The design and development services of an e-commerce website are needed for doing business successfully. To do e-commerce website development, the first question everyone asks is how much it will cost to create or build an e-commerce website.
However, the development cost of an e-commerce website is quite complicated because of the site formations and other activities. Everything relates to its initial goals; For developing a simple and small eCommerce site, you have to spend $1,000 or less to make a solution. Additionally, the software development process for an e-commerce business is a longer and more expensive process, which is suitable for businesses to raise brand loyalty and get possible customers in the global arena. In this comprehensive guide, you will get to know all the information, which will give you a clear idea of the cost of e-commerce website development. Here, you can find the explanation of essential factors of the e-commerce websites development in implementing solutions with details.
What is an Ecommerce Website?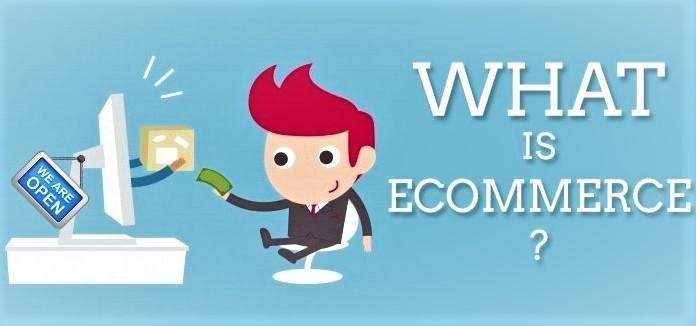 An e-commerce website is a platform available on the internet, which refers to a business model that involves sales and transactions being done on the web by consumers. E-commerce websites virtually allow you to do business online, where the buyers can do shopping online. The E-commerce website is a virtual business that lets you do business online where the firms or individuals can purchase and sell things over the internet. It has become easier to use online shopping and a preferred platform for a lot of consumers. This kind of website comes with several kinds of features, which help the customers to get their desired products conveniently.
How Much It Will Cost to Develop an E-Commerce Website?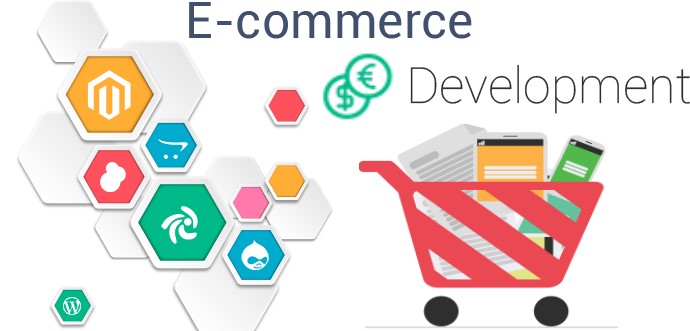 Creating or developing a website is easy if you have a good range of ideas in web development. Building an E-commerce website is tougher than any other website. If you are imagining building an e-commerce website, it will cost you somewhere between $5,000 and $200,000 or more in some cases. Also, you can create an E-commerce website using the Shopify ready-made templates that can cost up to $1k. The enterprise-level business e-commerce website can cost $10,000 to $30,000 with its own companion plugins. Similarly, the custom designing platform is the Bigcommerce theme, and that can cost within $3,000 to $30,000, and that depends on the developers or agency that you hire for the job. It is an approximate price for building an E-commerce website, but the cost ranges may vary depending on the key features and the requirements.

Here is the estimated cost for developing an e-commerce website using different sorts of platforms and these are;
WooCommerce – It starts with Free, $99 for premium, and $5,000 for custom development

Shopify – That starts free of cost, including $160 for premium and $5,000 for the custom developing process.

BigCommerce – It also starts free from $160 for premium and $5,000 for custom development.
The notable thing about these three e-commerce platforms that you need to know; Both BigCommerce and Shopify come with their limited themes, both free and paid. Whereas using WooCommerce, you can get access to thousands of free and paid themes, and that becomes a large pool for the developers with a plethora of flexibility in design.
What are the Factors that Impact E-Commerce Development Cost?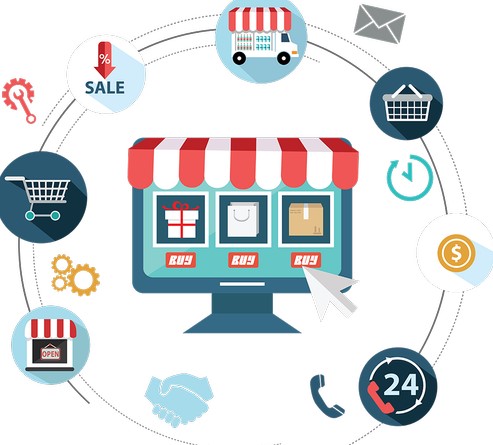 Different sorts of factors and requirements influence the cost of an e-commerce website development. Here, we are going to describe most of the essential factors that you need to consider for the estimated cost for e-commerce website development.
E-Commerce Platform

Web Design Choices

Custom Programming and Functionality

Web Hostings
These are the significant factors that influence the cost of e-commerce websites development.
E-Commerce Platforms that Impacts the Website Development Cost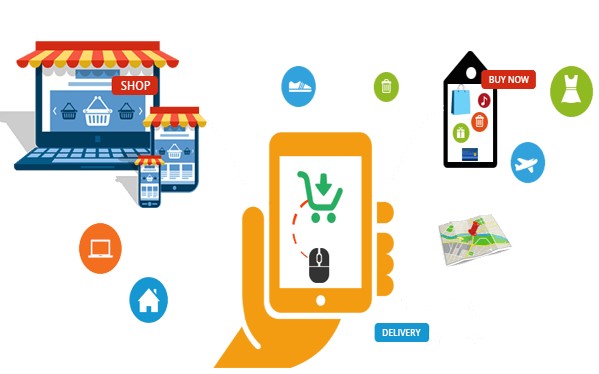 The platform depends on how simple or complex your e-commerce site would be, including the licensing costs, which may vary dramatically for similar functionality. The choice is up to you with the industry-specific solutions, integrated solutions based on ERP systems, and custom software services to get the business solutions comfortably. The lowest price for building e-commerce from $20-$30 is some software as a service offering.
You can also use the configurable and customizable offerings from different custom site designers. For a custom-made e-commerce website, you are likely to spend from $5,000 and $200,000 or more depending on the key features and complexity.
E-commerce Web Development Costs Depend on the Framework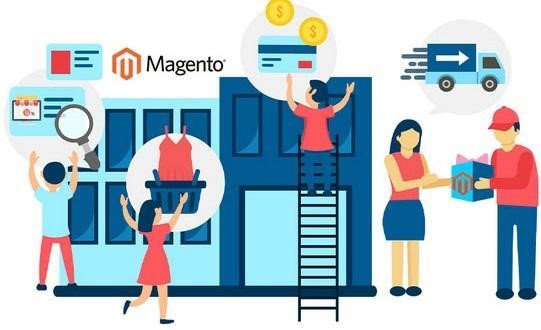 E-commerce web development costs depend on the framework. The framework gives a website advantage, which is to increase the cost of web development. For purchases, more advantages feature in your website you have to need the high-quality framework. The website base cost with the quality of the framework.
The best development frameworks for building e-commerce websites
How Web Design Choices Influence the eCommerce Website Development Cost?
Design is an essential fact while creating a website to attract more targeted consumers and the ranking factor on Google as well. For developing an eCommerce website, you can simply buy a ready-made template or design galleries from several platforms, but that may not be a perfect fit for your business, which can dramatically set you apart from competitors because of the quick and cheap option. You can also spend in the design from $0 to $250 by purchasing a theme, including the following option is spending $1k to $2k by making minor changes and customizations. But it is just more than a logo change, not a custom change either. On the contrary, when you choose a custom design option, it comes with the sky's limit, including the possible expenses. Using a custom design, you can get the best of design options, and similarly, it will cost you more than $10,000 to $100,000 depending on the specifics, complexity, requirements, and depth of the process.
Custom Programming and Functionality Impacts Development Cost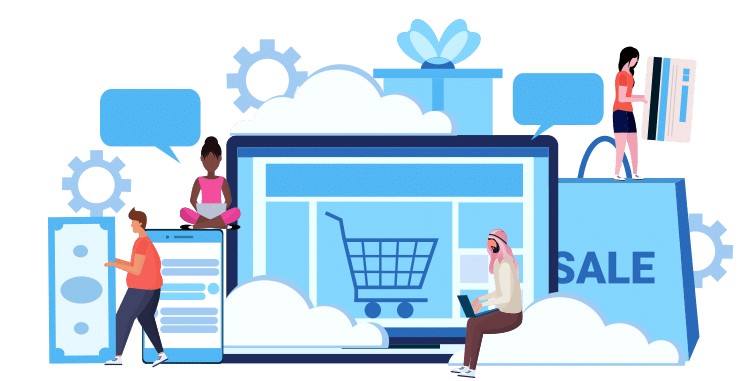 The functionality and custom programming languages also impact the e-commerce development cost. Several platforms come with different features and provide extensive support, which allows functionality that was developed by the developers on your website. In this phase, if you are looking for low-cost then, it is better to develop by yourself.
In custom website development, you need to see what type of extensions are available before writing custom code. You need to prepare some extensions before developing, which are poorly written or implemented. Atlantic BT is an excellent tool, which perfectly audits or evaluates extensions for quality, security, features, and support before using or recommending them to the client. However, the outside of the extensions can influence the custom website development to get expensive quickly. A preferable E-commerce website development company or agency will develop code, which is reliable, thoroughly tested, and secure to use comfortably. Another thing is while upgrading the whole custom feature and functionality break because of poor coding. Therefore, you need to think before coding to develop an E-commerce website.
Web Hostings Impacts the E-Commerce Website Development Cost
The hosting cost also influences the cost of an e-commerce website development. Many kinds of hosting providers give different sorts of services and are less variable than others. Typically the level of hosting packages depends on the limitations and other factors, for instance, storage, traffic, products, customers, and orders. The hosting solution can be cheap in the starting, but that becomes more expensive as your sales grow and your business needs to expand. At the starting of a hosting package, you have to take preparation to spend a minimum of $20 – $250 per month. For a preferable e-commerce website, you have to spend up to $300 per month to get decent service and support. But most of the service providers probably do not provide true PCI (credit card security) compliance. For betterment, hosting in a cloud or grid environment is preferable for a successful large-volume website, including the average requirements for redundancy, speed, scale, and security. This kind of hosting can cost up to $1k - $2k monthly.
Top E-Commerce Website Development Company In the World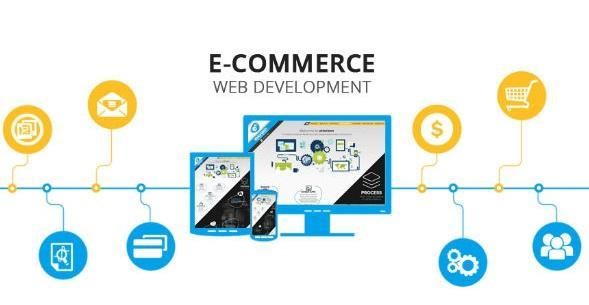 Different sorts of website development companies and eCommerce website development company is available in the world, and these are the best for developing E-commerce websites.
The list of best E-commerce website development companies are;
1. REXO IT

REXO IT is a leading web and mobile app development & solution company in Bangladesh. They are promised to provide quality services to their client every time. They have more than 100+ professional web developers, and they satisfy their clients with their creative ideas.
2. Netguru

Netguru is a professional business solution company. They provide different sorts of IT solutions to business owners. They also provide web development services to their clients.
3. Algoworks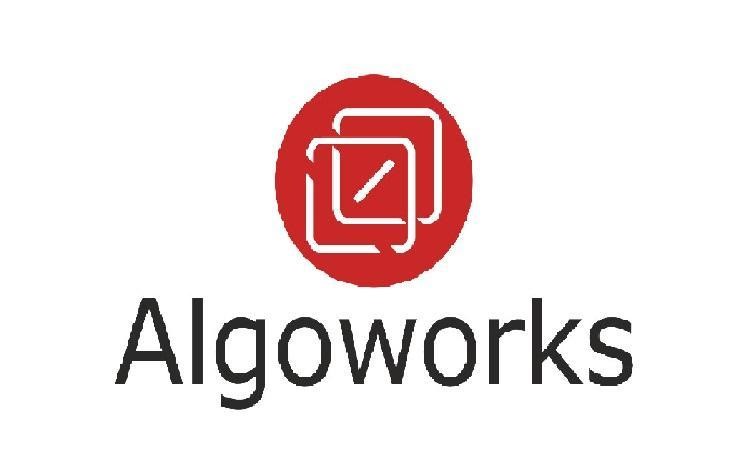 Algoworks is a business solution company. They provide many business solutions to different sorts of companies. They also have professional web developers and provide the best web development solutions to their clients.
Conclusion
To get the estimated cost for e-commerce web development, it depends on you what type of website you want to do business with perfectly. Also, the average cost of an e-commerce website depends on the site's key features, design, hosting, and complexity of functionality. Custom e-commerce websites cost more than template ones, but they will also give the best performance and engage the audience better. Development depends on the features, and it is possible to create an E-commerce website using less than $1k to make a business successful. There are many aspects to choose from, and If you decide to make a custom website for your business success. I hope you find this article well, where you can get a good idea regarding the cost of the e-commerce website development process. By comparing all these, now you can decide which one would be perfect and essential for developing the business online.