Nowadays, people are so updated. They want everything in their hand, from service to business. Technologies are also being updated day by day as people's requirements. Also, the style of business is changing by developing eCommerce websites.
What is E-commerce?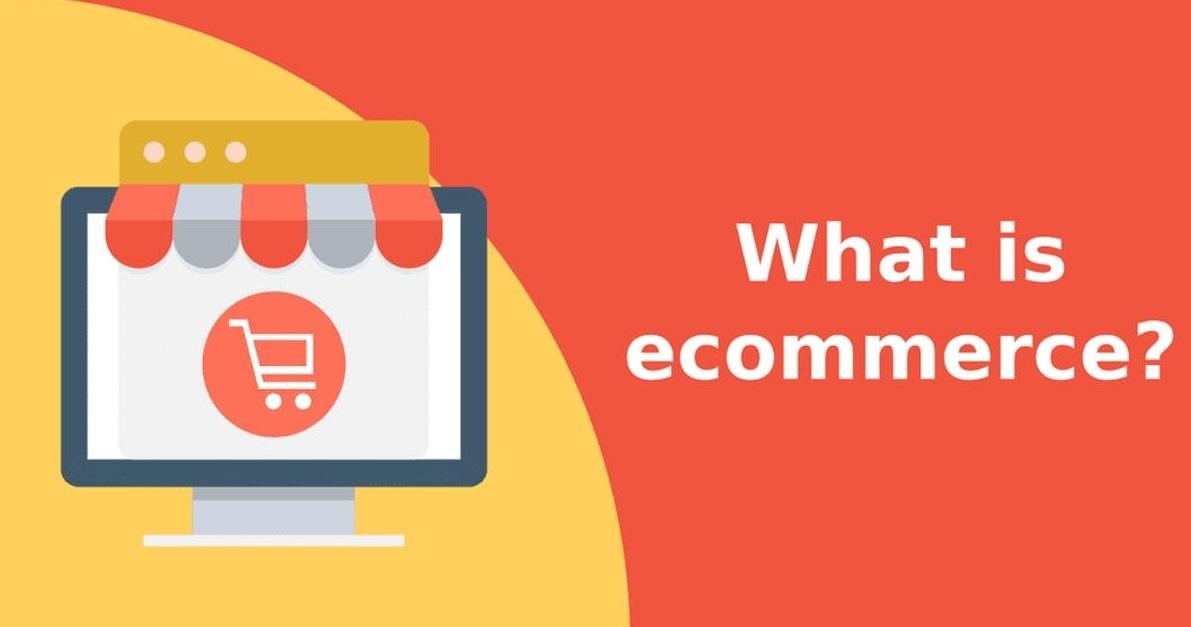 E-commerce is the service of buying and selling goods over the internet. People who sell various items view a platform called an eCommerce website. It is known as electronic business, e-business.
Why is E-commerce Important for Business?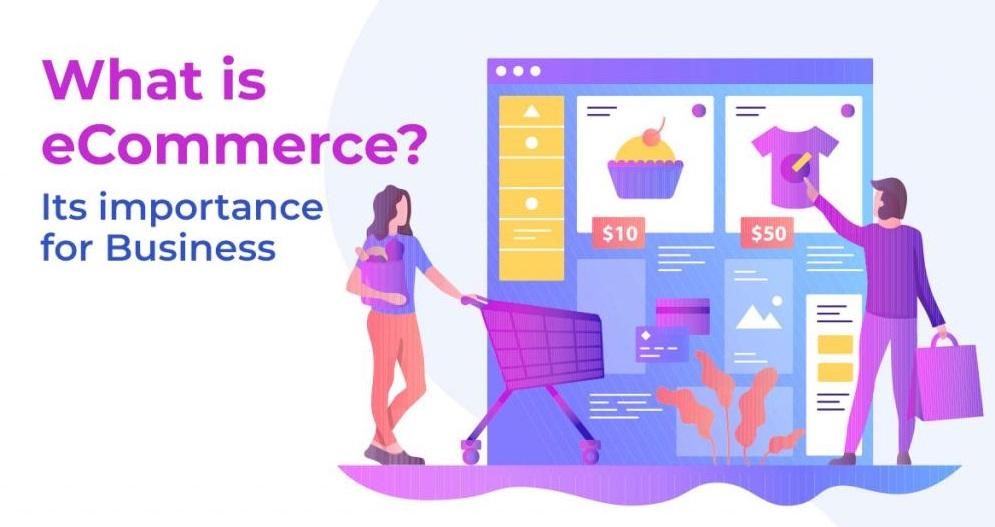 Every business holder wants to benefit in every way of business. E-commerce website development service is for them, it is important for business as it has many sides that are beneficial for any brand.
The importance of e-commerce is given below:
Increase you Reach

For Marketing Opportunity

For receiving feedback

Increasing sales
Increase your Reach:
For a business, it's important to reach the target customer. So for increasing the audience e-commerce is a great media. As people are addicted to social media it becomes a big platform for increasing your reach.
For Marketing Opportunity:
E-commerce is the best for marketing. It increases marketing opportunities through social media marketing, email marketing, etc. People can build trust for their brand through e-commerce marketing.
For Receiving Feedback:
In the online E-commerce website business, any brand can get feedback that may be positive or negative. But both help in a business as by positive review a brand can be trustable and by a negative review, a brand can improve what they need to change or improve.
Increasing sales:
E-commerce is also important for increasing sales as it gets any platform broadly that helps to get to the more audience and get the customer to purchase the product that increases sales. Different types of companies are providing the best eCommerce development services to their clients to boost up their businesses.
Types of E-commerce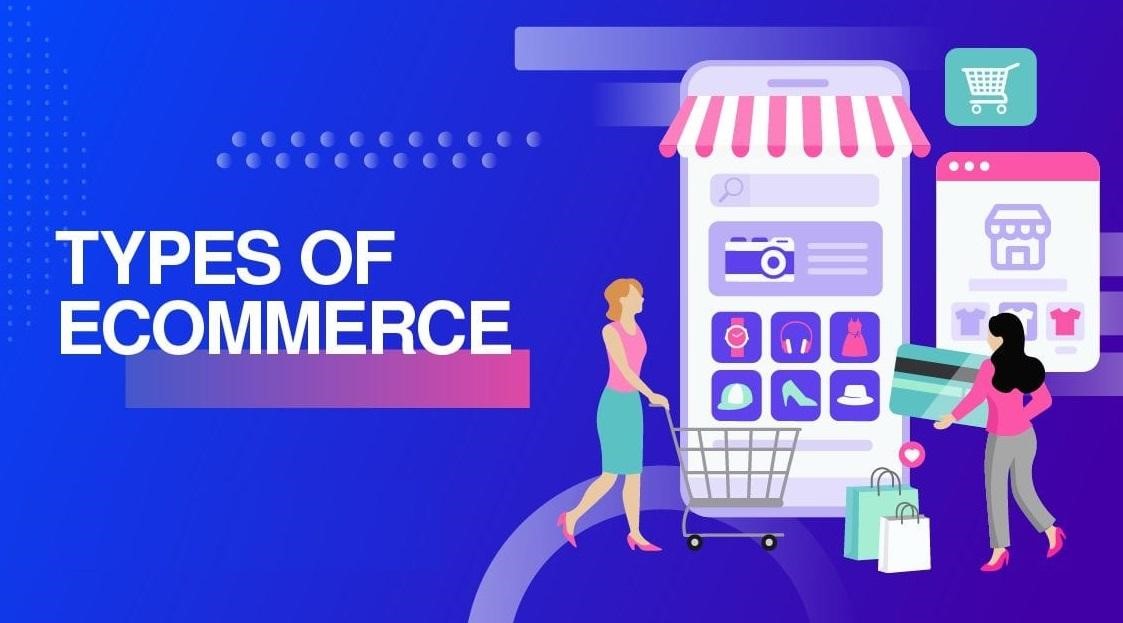 We can provide you with the eCommerce development service at the best price. There are different types of e-commerce development. Such as:
Business to Business

Business to Consumer

Consumer to Consumer

Consumer to Business

Business to Administrator

Business to Government Agencies
Business to Business:
It exchanges the service from business to business. It sells products to another company.
Business to Consumer:
It exchanges the product's direct business with consumers. Online selling is this type of e-commerce. Usually, all the companies we visit are of this type. Amazon, Alibaba are examples of this.
Consumer to Consumer:
This is like one consumer sells a product to another. Other consumers can create an eCommerce platform to sell the product which they buy from another consumer.
Consumer to Business:
It is when one consumer sells a product to any business. Freelancer that sells service to any company is the ideal example of this.
Business to Administrator:
This type of e-commerce goes to the Government through a website from businesses like taxes.
Business to Government Agencies:
Different agencies work for the Government that receives services from the business.
What are the benefits of E-commerce?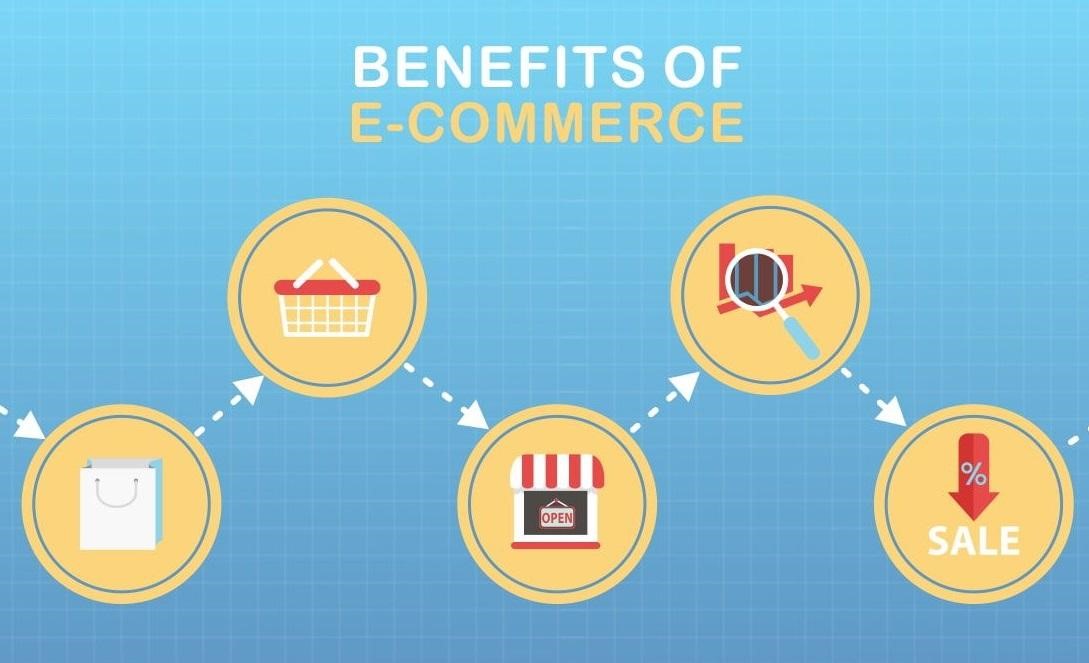 Availity

No Reach Limitation

Different Payment Method

Save Time and Easy Buying Process
Availity:
E-commerce can be available 24/7 so that you can have it all the time when necessary easily.
No Reach Limitation:
Many business platforms have a reach limit that limits the business but E-commerce websites have no reach limitation as it can reach the people more and more which makes them more popular and beneficial.
Several Payment Methods:
E-commerce has many payment methods which make the payment method easier for many people than cash.
Save Time and Easy Buying Process:
It saves time when people can buy products from home without going to market with the easy buying process.
How Does E-commerce Work?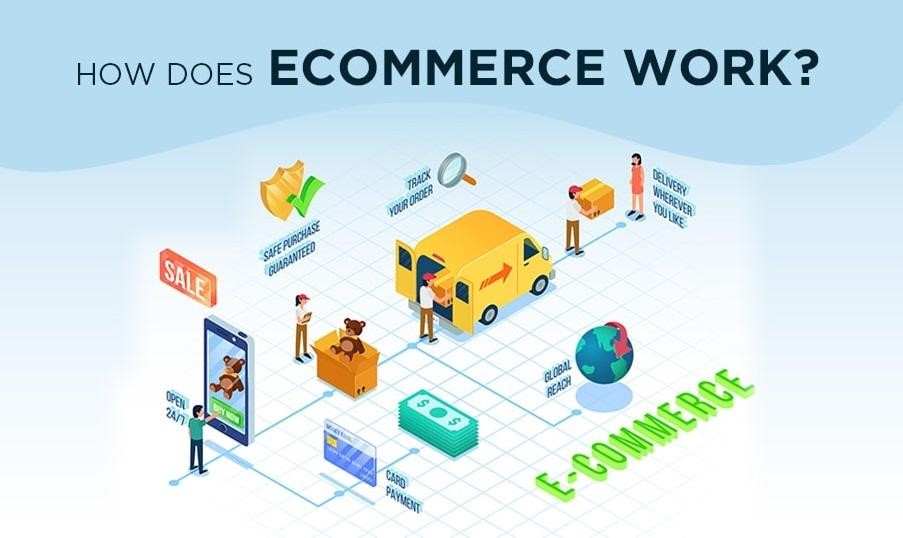 As we know e-commerce website development is for buying and selling. People can buy easily in this as it has an easy buying and selling process. Customers can buy products by accessing an online store to replace an order. They will have to give all the information about delivery and payment. As e-commerce has the benefit of payment methods, customers can easily pay from home through PayPal or card or bank accounts. After completing the order from the other side it will be notified to the customer that 'your order has been processed. On the other side after receiving the order they will contact the customer and delivery will be done.
Conclusion:
E-commerce development has brought a new flow in the business. It helps a brand to grow much brighter, promotes it, and improves it. This makes getting the service easier as it has an easy buying and selling process even from home.