A website is a medium to connect with people, give them information about the product or the business. It helps to showcase your product to the world and promote your business. For all these, you need a website. The first thing to make your website come into mind is how much does a website development cost? Well, the answer depends on you as its cost lies in its functions, features, web development, design, and other sectors, especially in your requirements. Every type of website has different features, different factors, and development. So to estimate the cost u must know what you want on your website. In this article, you will find out the factors and features and the cost of every sector that will help you to figure out the final cost of website development in Bangladesh.
The Average Cost of a Website Development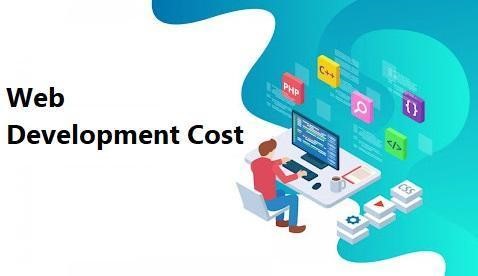 To get a summary the web development cost may bring different costs together and make an average price factor. All the costs depend on web design, web maintenance, developers, marketing, and services. Web design can cost you 500000 to 10 lakh Taka. Web maintenance has an important role in web development costs as it will cost you 4000 to 500000 Taka yearly based on your final cost. Marketing will also cost you 150000 to 800000 Taka per month. Design services which mean agency, freelancer, and builder can cost you 1000 to more than 10 lakh Taka. With all these factors, the average cost of web development in Bangladesh can be 150000 to 3000000 depending on the type of website.
Cost Depends on Different Factors
A website's cost may depend on different factors as it goes through many processes and most of them cost differently. Website type, purpose, Technology, Design directly impact the cost as shown by the money spent on this directly in developing a website. So the cost depends in:
Website Type and Purpose

Website Development Approach and Technologies

The complexity of website Design

Development Cost Depend on Vendor Type
Website Type and Purpose
The first thing about a website is the purpose of your website. As different websites have different costs, the basic question is what is the purpose of your website. A website development cost in Bangladesh depends on website features, development, and technical aspects. There are many types of websites such as:
On personal websites and blogs, people included personal information pages and share News or advice to the public on this type of blog. Its' cost range can be 80000- 10 lakh BDT.

A brochure website is another type of simplest functionality. It has a few web pages that represent small businesses with selling purposes. It displays contact details, an about us page, and a call to action. IIT cost 8000- 2000000 BDT.

Corporate website- it represents a particular business and shows companies portfolio. It is quite expensive and starts the range with 200000 Taka for simple websites and 4000000 for complex websites.

E-commerce website- E-commerce websites are used for selling products. It can be run by a multiplier or administrator. The eCommerce website development has the most value in the market. It will cost you 300000- 1200000 or more depending on the development, vendors, and features.

Educator website- this type of website is for Educational Institutes that offer courses online. A basic version of this website will cost you 400000 taka depending on tech, development approach, and features.

Web portal- this is a type of information that offers email, forum, and search engine. It will cost you 40000- 400000 Taka.
Website Development Approach and Technology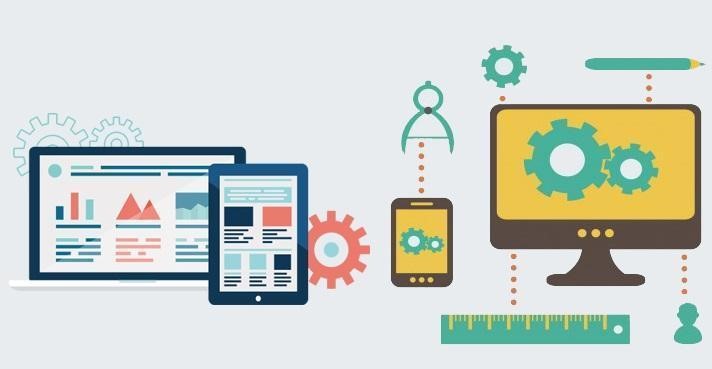 Development and Technology also affect the price of websites. You can build it by yourself and by the developers and both will cost differently. Custom software development has a web front end where HTML5, CSS3 languages are used, programming languages are JavaScript and typescript. JavaScript frameworks are angular, react, Vue, etc. And the server-side work with information and operating features is the web backend. Programming languages are Ruby, Python, Java, PHP, etc. And web frameworks are Ruby on the rail, Phoenix. It serves Nginx. Apache. This also connects the frontend and backend bi API. It is used for payment gateway, social media integration, delivery services, maps and navigation, email marketing, etc.
The Complexity of Website Design
It is an important element to estimate the cost of web development in Bangladesh. It includes the application of Pre-made design templates that allows a limited budget, sometimes you need to hire a designer readymade website which can cost you extra money. development of a custom website design, implies decoration of website design which is created by designers. Inclusion of illustration, Animation, and branding that create dynamically by influencing the design. The cost of web development depends on these aspects and plays an important role in getting the figure round of the final cost of web development cost in Bangladesh.
Development Cost Depends on Vendor Types
After deciding what type of website you want to develop, you need to hire someone from the company that developed the website. You can hire a freelancer, a local software development team, website development company. Also, there are many website development companies in Bangladesh that can provide you with the best service and give guidance to get your goal. They will hear your requirements and suggest the best for you.
You can find Bangladeshi freelancers on different platforms. Most of them work on our range from 500 Taka to 12000 Taka, depending on their skill, experience, and level.

Local software development teams work for you with more complex processes. It will give you a much higher quality as they have an experienced developer team. Do different countries have different price ranges? Bangladeshi companies will cost 200000 to 500000 BDT. It depends on features, integration, and design.

Hiring a software development company may be the most cost-efficient and more price option. It depends on technical knowledge, website type, and design.
How Much Does a Website Typically Cost?

A website has many features that impact the website's final cost. Some of them have a monthly fee and some of them have an annual fee. A website has:
Websites Domain

Website Hosting

SSL Certificate

Website Template

E-commerce Functionality
Websites Domain
A domain is a specific address of a website, just like online fingerprints. a domain is only yours but you have to buy it and register it yearly which includes your website cost. It creates an online identity and helps to establish it properly. A new domain name will go with you even if you change your hosting. Without a domain, your business will go to direct traffic elsewhere. A domain name will cost you 1000 Taka. You can also purchase a pre-owned domain by paying many thousand takas.
Website Hosting
A website hosting is a service that allows the user to access the website. It helps people to view it as an upfront and ongoing website impacting the cost of the website development. Hosting has a great impact on page loading Times, website expansion, customer support during different issues. It is important for Website functions. Different costing has different price ranges, it starts from 2000 to 800000 per year. A Shared host, website builder, a dedicated server has a different costs depending on the company. A website company in Bangladesh will suggest you the best hosting option.
SSL Certificate
SSL means Secure Sockets Layer which may cost you 120000 Taka per year. It protects your company's sensitive data. SSL also shows in the URL with the domain name. When a website has a valid SSL, it will show HTTP to the right of the URL and a Padlock. It makes the website trustworthy. Many vendors offer paid SSL certificates; some companies provide free. The paid certificate comes with additional protection and a warranty.
Website Template
A template for a website is essential for building a website conveniently. Designing and customizing requires a website template for work. A template is a layout and design of the platform, which applies the site content and other comprehensive structure. The template makes web design and development a lot easier for designers. Therefore, having well-coded web design templates is preferable for a well-established website, which enables to build a professional website quickly and efficiently.
Conclusion
Website design & development is a great medium to bring your business to the world. It helps to show products with information and give your message to the customers. Different websites cost you differently so you have to select in which you want to invest your money. You should write down the requirements for your web development, it will help you to know the priority of your web development. Above you may know the cost of living in different sectors and features that will help you to decide what you need and how much you need. You can also get guidance from the best web development company in Bangladesh. They will hear your requirements and guide you to estimate your budget for web development.