Nowadays, software development is essential for every business. Everyone wants to stay in touch with technology by developing software to expand their business. Due to the advancement of technology, everything becomes easier to use, and we are all surrounded by software and different sorts of mobile applications. However, the business owners and every individual use software for their betterment, including for many reasons and gaining lots of benefits. Software development is a process that programmers and developers use to build computer programing languages through coding and different sorts of workings. This kind of developing process is also known as the SDLC (Software Development Life Cycle), which includes several working processes that provide a method for building products with the technical specifications and user requirements.
All sorts of high-quality software development require a defined structure and different methods in design, creation, and maintenance. Additionally, the software developers also need analysis depending on the complexity of features and working hours in order to build effective products within a defined budget and timeline.
The Importance of Software Development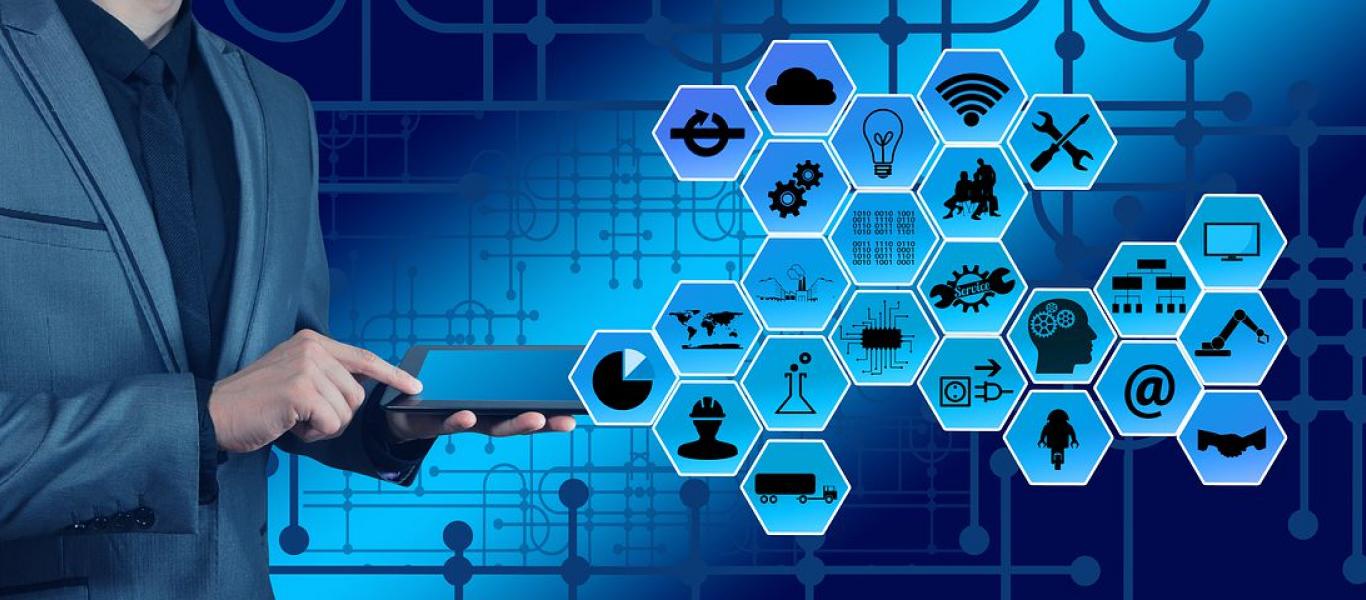 Software or mobile app development is significant for every business to expand conveniently. The development process also helps the business owners and every individual distinguish from competitors and become more competitive. Software development service simply enhances the client's experience by bringing more feature-rich and innovative products to market. Because of the software development process, it makes the best setups for both the business owners and clients for more safe, productive, and efficient work. With the help of software or apps development, you can simply store all the business information online. That will be more beneficial to easily access data to integrate and centralize comfortably. Software development becomes more useful to data analysis, which is collected from day-to-day tasks to utilize the business's everyday records. Similarly, It will promote your business by improving the sales and services. Because of the online presence, you can directly communicate with the customers, including the marketing of your business or services.
List of the Best 10 Software Development Companies
Software development for businesses to speed up their brand by increasing sales, including the targeted customers. Due to the online presence, the software can be more beneficial to boost up digital sales and audiences. Here, we are going to describe some of the best software development companies established in Bangladesh. However, the best software development companies are;
Tiger IT

Dream71

Magnito Digital

Workspace InfoTech Australia PTY Limited

Brain Station 23 Limited

TopOfStack Software

iOTA infotech limited

Kaz Software Limited

Flyte Solutions
These are the best software development companies based in Bangladesh. You can get any kind of business solution and custom app development from service from all these companies. Let's discuss all these companies services and business solutions that they provide;
1. REXO IT

REXO IT is a market-leading web and mobile app development company based in Bangladesh. They are professional at software development services, including other IT solutions. They have more than 150 IT professionals doing different kinds of business solutions in the IT sector. All of their team members are professionals at doing mobile apps development and web solutions. However, their IT professionals are enthusiastic at delivering any kind of IT solutions to their clients, but they are special at apps and different sorts of software development. By hiring them, you will get the best output ever because they always provide high-quality work with the help of their talented IT professionals.
REXO IT Development Process: REXO IT is the best software development company in Bangladesh because of its quality of service and support to clients. Customers are their priority, and they work professionally to satisfy their clients. They have completed many software development services, including other IT solutions for multiple business and individual clients. If you are looking for professional software developers at a cost-effective price who can do the app development conveniently, they are the best development agency to choose.
2. Tiger IT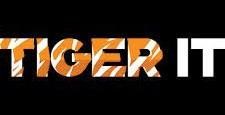 Tiger IT Bangladesh is an IT solution company based in Dhaka, Bangladesh. They are professional at delivering end-to-end credential management solutions for the government and state agencies. They have experience in developing for many years to build numerous apps and games, including a few government projects. Their professionals are well qualified for providing different sorts of solutions to develop any kind of business or organization easily. They also have the ability to develop AFIS (Biometrics system and Automated Fingerprint Identification System). They also provide different sorts of solutions for many companies around the world for building NIST-certified AFIS and other software development services.
3. Dream71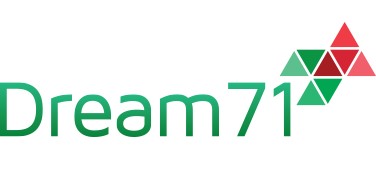 Dream71 is a Bangladeshi software development company. They are professional at developing mobile apps, software development, and game development. They provide different sorts of development services to their clients. They also had the experience of developing the first-ever cricket-related dynamic app of the country with their legal patent. They also did many works for developing unique apps and games for several institutions. Because of their professional experiences, they also did different kinds of IT-related work from different parts of the world.
4. Magnito Digital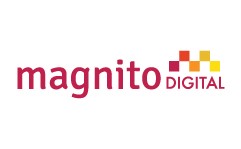 Magnito Digital is an IT solution company based in Bangladesh. They have the best experience in developing numerous apps and games, including several government projects. This company also worked with many companies and individuals to build leading brands in the digital space. They work professionally on digital content to engage more targeted customers to the business. However, they had a good range of experience at developing big projects to deliver services at an unparalleled scale. This agency also built leading brands in the digital space as the go-to agency for managing different products and services. If you want to do software development, you can select Magnito Digital to get a quality solution and service.
5. Workspace InfoTech Pty Limited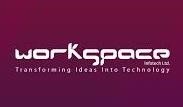 Workspace InfoTech Pty Limited is a software development company based in Australia-Bangladesh as a joint venture. They provide a complete solution for your online business to work efficiently. This company works professionally to build your business or organization to maximize your online potential. They provide a wide range of technological solutions like mobile app development, software development, graphic design, web development, and quality assurance. This IT firm is also specialized in helping several small-business by providing their technology needs with the best of their service. Their IT professionals are talented, which made their service the most attractive, functional, innovative, user-friendly, and successful. You can get the best creative solution by hiring them with a suitable budget and timeframe. In the web design & development sector, they work conveniently to develop brands and digital experiences.
6. Brain Station 23 Limited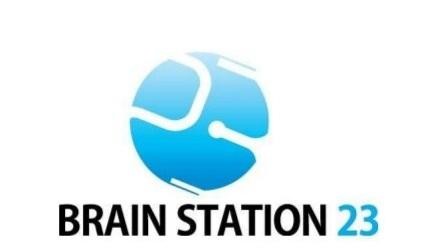 Brain Station 23 is a software development company located in Bangladesh. They are professional at many kinds of IT-related services, including the software development service. They have been working for many years as an IT professional agency; by providing enterprise & customized web applications with mobile app development services for several companies and individual clients. Additionally, they worked on many projects for both local and international clients. They have more than 90 experienced CS graduates, and they are professionally serving local clients, including several small and medium-sized clients located in the US, Canada, UK, and other countries around the world. They also work professionally to deliver the best quality of work with the help of their experienced developers.
7. TopOfStack Software Development Company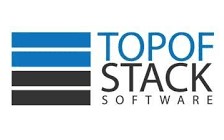 TopOfStack is a software development company based in Bangladesh. They are specialized in developing many applications using different platforms like iOS, Android & Windows, including Web & Design. They have a team of developers, designers, marketers, executives, and they are professionals at software development and several IT-related works. They have worked for many companies and agencies, where they delivered numerous apps for Appstore, play store, Windows-store and developed a plethora of websites, including attractive graphic design. If you are looking for developing software using Native iOS, Native Android apps using Swift, Objective C, Java, or other frameworks, you can choose them for building and creating your business success. They also offer cross-platform app development using PhoneGap and lonic, including iPhone,iPad, and Android apps at a cost-effective price. This company can develop any sort of software for your business at the best price according to your desire.
8. iOTA infotech Limited Company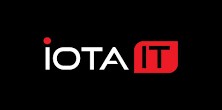 iOTA is an IT solution company located in Bangladesh. They are professional at providing cutting-edge engineering solutions, including different IT solutions. They are also talented at solving international companies and enterprise clients to untangle complex issues. You can also get a reliable software development service by working with them. They strive to bring new ideas to establish any business, which helps their clients to generate value conveniently. They have worked seamlessly with both local & international clients by delivering quality works to make their clients successful. They provide quality software development to their clients and keep them updated with the work progression all the time.
9. Kaz Software Limited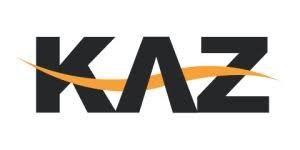 Kaz Software Limited is a Bangladeshi software development company. They work professionally with their development teams to innovate and build great software products. They ensure an excellent work environment and proven development process, which makes them passionate to deliver reliable work. They had a wide range of experience working with several companies worldwide by creating 120+ software solutions for their clients. They especially focused on visualizing their client's ideas and information to clearly transform it into excellent software. They also have talented designers and software engineers; they work professionally to provide the best services to turn your ideas into software. By hiring them, you can get different solutions like web applications, mobile apps, e-commerce development, games, desktop tools, VR experiences, and IoT software building services.
10. Flyte Solutions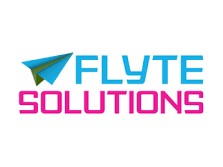 Flyte Solutions is an IT solution company located in Bangladesh. They are professionals in software development and several IT solutions for public sector Retail, health care, and intelligence. However, they are also specialized in providing innovative, value-driven services, which helps their clients to manage, analyze, and protect information comfortably. They help their customers by creating innovative services and IT solutions to grow their businesses. Their software and IT professionals work together for maintaining and delivering an open-minded, dynamic, and customer-centric approach. They have experience working on many projects with different people and organizations who have ambitious missions, whether they are in the commercial, social, or government sectors. You do software development services from them with the help of technology to make an impact.
Final Thoughts
All of these software development companies have experience in software development and different IT solutions. Since we are moving into the technological era, most business owners and individuals want to digitize their organizations by doing software development. An application for a business is a convenient thing, it helps to grow a business perfectly and power to make your lives even better. If you want to become successful in the technological world, your businesses need to invest in software development. The development of software for your business is not just a mobile app or a website, and it is more than that. It is beneficial for every business to work or accelerate their organization professionally to generate more value. All the companies that we discussed; are professional and provide high-quality service with the best of their experiences. We hope you find this article well, including all the other software development-related information, which is enough to get the software development services completely.