Using mobile apps and the number of users of smartphones is increasing day by day. In the past few decades, the usage of mobile apps has exploded all over the world.
According to a survey, more than 3.5 billion new smartphone users are increased in the last year. As a result, the demand for mobile apps is also increasing in several big firms and businesses. Additionally, providing different types of services and delivering goods to the customer's the mobile apps play a vital role complete the entire process conveniently. It also helps to build a good relationship between customers and businesses, where the business owners can boost their Return on Investment (ROI) in multiple ways. However, developing mobile apps also helps a business or company to promote their brand easily and learn about the customer demand comfortably. Adding or building mobile apps to a business helps to accelerate the business with the speed of light. It encourages both business owners and consumers to access their desired information comfortably and stay up to date with their favorite brand. Also, mobile apps are essential for marketing businesses to expand their reach conveniently. Therefore, mobile apps are necessary for every business, whether it is a startup or an established business. Operating a business or company successfully mobile app development is negotiable and benefited every company or business conveniently.
Here, we are going to describe some of the ways the different apps development processes are represented by professional app developers, which is beneficial for businesses.
The Beneficial Sides of Mobile App Development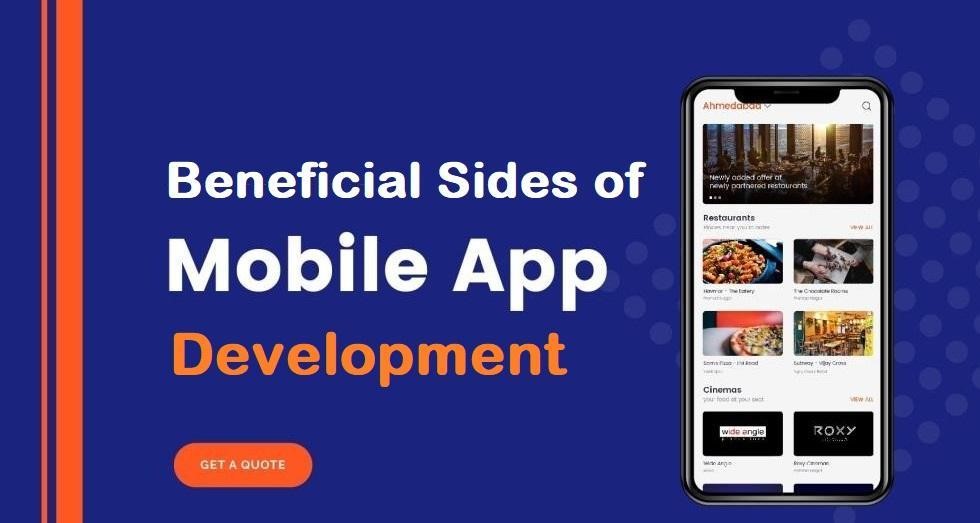 Mobile apps are beneficial for everyone, and it helps us in many ways. Apps also help to achieve the success of businesses and companies by paying close attention to the right approach. As per the business need, there are different ways to develop apps, and mobile apps development comes with several beneficial sides. Here, we are going to discuss some of the beneficial sides of mobile app development for businesses and companies.
The beneficial sides of mobile app development for businesses are;
Provide More Value to the Customers

Increase Accessibility

Build Brand Awareness and Recognition

Connect with the Targeted Customers Comfortably

Improve Customer Loyalty

Reach Higher Customer Engagement

Utilize Social Media Channels

Have a Business Competitive Edge in the Niche

Build Direct Personalization Marketing Channels

Unique Services and Payment
These are the advantages that businesses and companies can have by developing mobile apps for their organizations.
Provide More Value to the Customers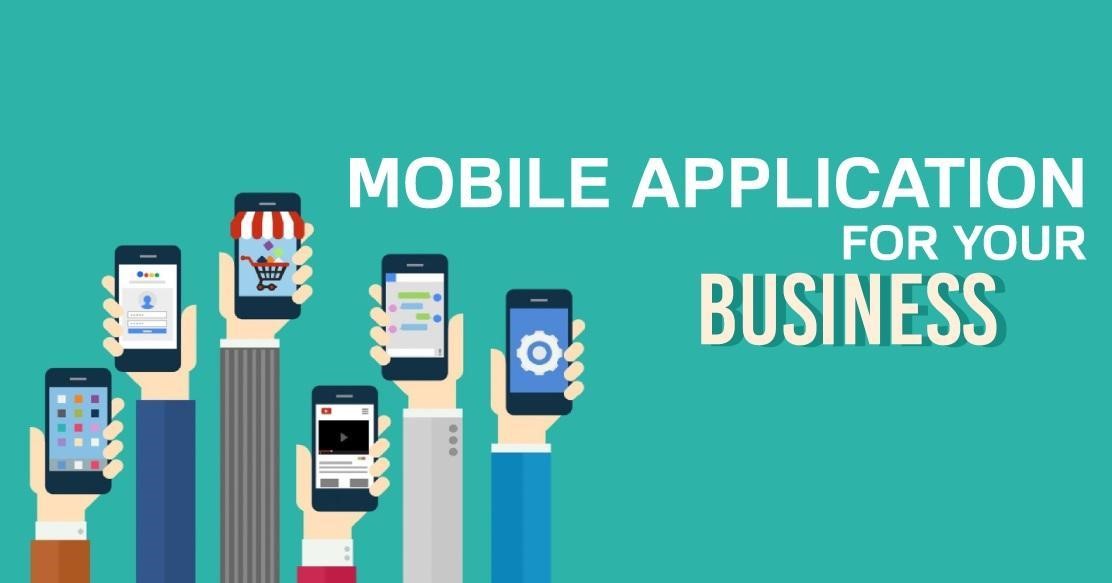 Mobile apps for business help to establish more value for the organization. Because of the automated software system, everything will be online and easy to get. By using the online platform, the consumers can find their desired products or goods by ordering online by using the designated mobile app of a business. Using mobile apps also provides the best experience to make the service faster and more informed purchase decisions. The customers can also track the order by using mobile apps from the comfort of their rooms. Similarly, there are several benefits that consumers are going to love with the smooth functioning.
Additionally, it provides the best compliments with an excellent management system. The online method will be beneficial with intelligent data-based UX improvement. Mobile apps will create value in many ways to accelerate business growth gradually.
Increase Accessibility
Mobile apps also improve business accessibility, and that is another beneficial side of a business. It helps to operate a business successfully, and they can also send alerts or notifications about new or changes in their services or products. Consumers can operate a mobile app comfortably, which allows business owners to build a strong relationship with customers. The online mobile apps platform creates a genuine customers base and strong loyalty to operate an organization conveniently. The business owners can also build a strong relationship by offering special discounts for old customers within the mobile app. The increasing accessibilities will also help to operate the business conveniently with the real results.
Build Brand Awareness and Recognition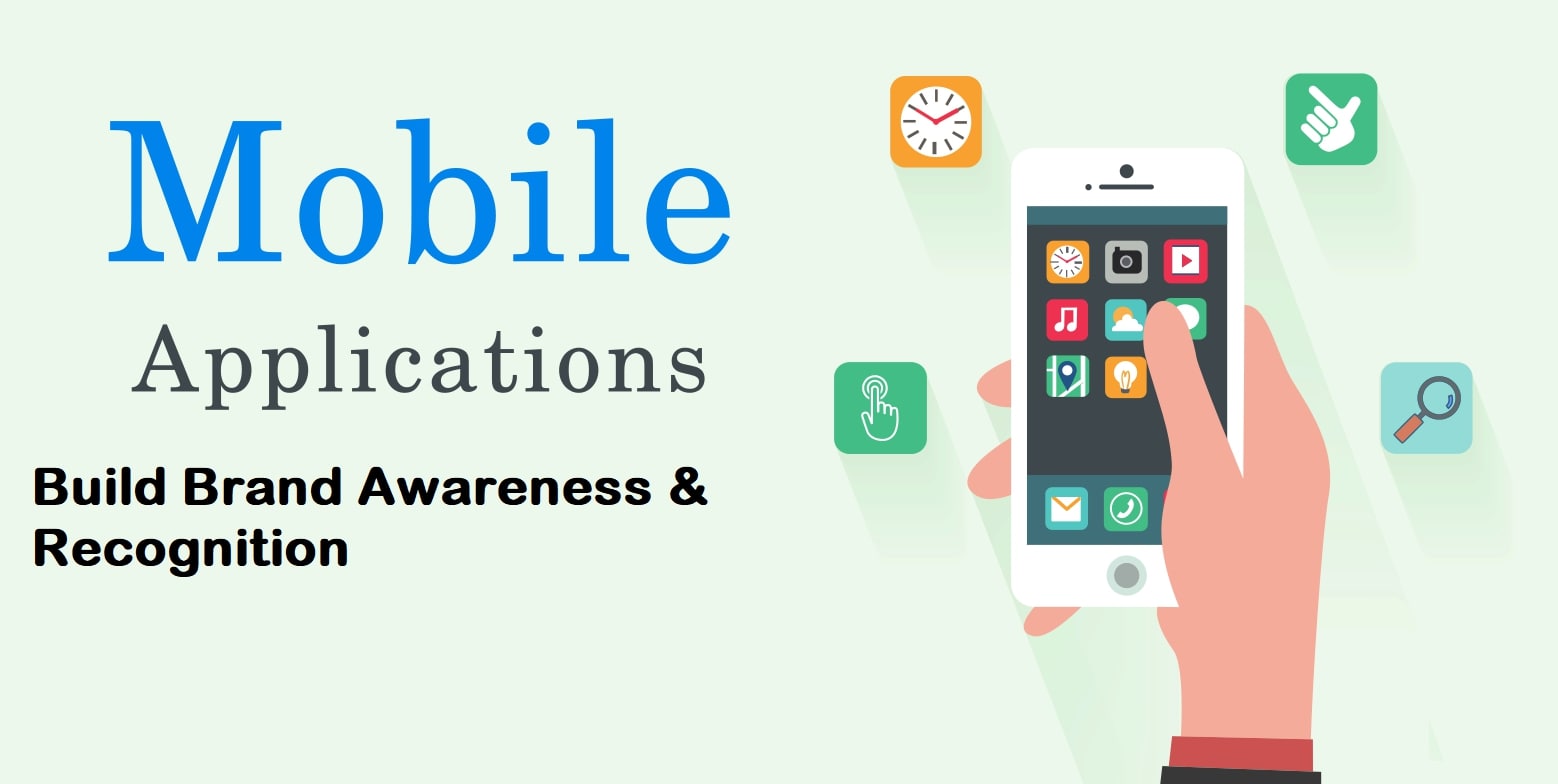 Businesses can build brand awareness and recognition with the help of their online presence. It will offer more value to the customers and help to establish the brand identity. Without mobile apps or any sort of online presence, it is almost impossible to achieve a deep brand experience. Online marketing options are the salient way to increase the brand identity of businesses and companies. Most well-known marketing agencies use mobile apps development to boost brand awareness to maintain a successful relationship with their consumers. Regarding the branding issues, logos, color, combination, and other related components are also essential that impact the brand marketing results. To ensure the better performance of businesses, the owner can collect data to understand your target audience better and improve their marketing strategy.
Connect with the Targeted Customers Comfortably
Online platform connects the targeted users comfortably to a business and efficiently influences customer satisfaction. Online presence with mobile apps helps a business to operate quickly and easily with transparent information. It also allows business owners to enhance the best communication speed with the dedicated mobile app of the organization. Rather than websites and other networking channels, mobile apps are much more reliable, personalized, and convenient to use. Apps will allow the consumers to log in with their contact information, where they do not need to worry about losing track of their support requests.
Similarly, the service providers can access the data comfortably, which will help them serve the clients faster and better. Additionally, mobile apps are convenient for requesting and collecting customer feedback. Rather than the traditional method, apps will help to analyze multiple surveys and data from various sources. Another excellent method is adding a live chat support feature to the app, which will boost consumer satisfaction as well as drive engagement in the business. All of these methods will be beneficial for enhancing consumer satisfaction comfortably. Furthermore, customers feedback will help to the proper implementation with near-instant replies efficiently. The changes and up-gradation issues can provide a positive impact on the business sales and brand identity. Lastly, enhancing the brand awareness of the businesses with mobile apps development will help to get the targeted customers conveniently.
Improve Customer Loyalty
Increasing customer loyalty is essential to establishing a business successfully. Expecting higher or building a wide range of customer retention rates is a significant component of businesses and companies. Almost every successful business has a convenient range of loyal customers. Maintaining a high retention rate for the business offers excellent value to the customers. It also ensures consumers are always satisfied.
However, the loyalty program is an exceptional idea for a business. The loyalty program using mobile apps development helps a business to avoid several common mistakes. The perfect way to engage more customers in the business is by offering instant rewards to the app users, where buyers can purchase their desired goods with a cashback system or a certain percentage of their purchase. Also, the timely personalized product recommendations help to build the best customers engagement. Another useful format is the social sharing button, which motivates app users to share their experience with the brand and spread awareness.
Reach Higher Customer Engagement
Once you are done with increasing brand loyalty and revenue generation, it is time to focus on the business engagement level. If a business successfully engages customers with its brand, it will experience an increased rate of customer lifetime value, including ROI (Return on Investment) and other essential metrics. Mobile app development features come with a simple, convenient design that comfortably boosts user engagement to the organization. Another essential segment is targeting, which involves creating multiple user categories and controlling for delivering the type of content for each user.
Additionally, the segmentation allows the app admin to send personalized in-app messages, including providing accurate user recommendations to understand the average customer's journey. Regarding the segmentation and other in-app elements may help to achieve higher engagement levels of companies and organizations. Also, basic features in the mobile app with UI/UX shape the overall customer experience and accessibility.
Utilize Social Media Channels
Another beneficial technique for driving engagement to the business through the internet is utilizing social media channels. Social media channels work effectively to integrate the mobile app for promoting the business platform efficiently. Another convenient method is the social media campaign, where a business can use popular platforms like Facebook and YouTube to get their app all the attention after the initial lunch. Once the app campaign and needed downloads of the mobile app are done then, you can encourage new users to sign up with their social media accounts.
Using social media accounts for login to the app will be the best strategy for social media sharing seamless in the future. Similarly, you can also add the social media sharing buttons to the app. You can incentivize the app users to use and share into their social media channels by providing them specific rewards. The share buttons will boost engagement by integrating the app with social media feeds.
Have a Business Competitive Edge in the Niche
Everything gets upgraded in the digital work of marketing. To stay tuned and keep up with the competition is essential to run companies or organizations successfully. With the mobile apps development with convenient features means you are one step ahead of your competitors. Several significant factors will provide you with an essential competitive edge. Also, mobile apps help to do instant communication to get the services from organizations smoothly and increase reliance on mobile devices. Communication speed is an essential option for higher customer satisfaction while delivering services to them. Rather than the conventional websites and other social channels of a business, mobile apps perform a better job catering to the consumers as per their requirements. Regarding the other methods, the mobile apps like android or iOS apps development strategy improve a company or business with the best workflow and overall effect to the revenue generation.
Build Direct Personalization Marketing Channels
Mobile apps help to build direct communication and personalization marketing channels. A custom mobile app is the best arena that can benefit consumers with excellent marketing strategies. Because of the mobile app option, everything becomes easier to access for collecting information or getting different services. Here, the business owner can implant several convenient strategies for improving their marketing campaigns. By using mobile apps, marketers can comfortably access the desired data, and it will allow delivering content to the users more effectively than other traditional marketing channels. The mobile app can provide the best approach through push notifications, in-app click-through rate, and response time. These strategies will be helpful to encourage marketing through mobile apps development, and other marketing networks are also beneficial for applying marketing strategies.
Unique services and payment
Both the business owners and the consumers can enjoy unique services and payments by using mobile apps. Services become easier to get with the help of automated software systems. Mobile apps like iOS or Android apps development become more beneficial to connect the targeted customers comfortably for booking appointments. Also, the app owner can use push notifications to remind them or update the consumers on their appointment. Regarding the secure transection methods, the consumers can make the payment online through mobile apps. All of the businesses use integrated payment options for their mobile apps, where the businesses or companies will be able to receive direct payment via credit and debit cards. Because of the secure payment methods, the services get more efficient to execute, and all these payment platforms are user-friendly, fast, and secure business environments.
Conclusion
Mobile apps development is a must for improving business processes and boost up profitability significantly. A mobile app plays a vital role enhance the growth of businesses and companies. Because of technological advancement, most of the traffic online is powered by mobile devices. People find it more comfortable to use mobile phones rather than other technological devices. That is the reason mobile apps are essential for every company and organization as enterprise software.
Having a mobile app for the business puts it in an accurate position to leverage this trend. Therefore, mobile apps are beneficial for every service and business to stay upgraded in this rapidly growing online world. Mobile apps for businesses are an excellent thing that helps to establish the organizations conveniently. Additionally, the automated software system helps in the branding perspective to customer service and marketing strategy. Lastly, businesses all over the world get benefit from incorporating a mobile app into their services.